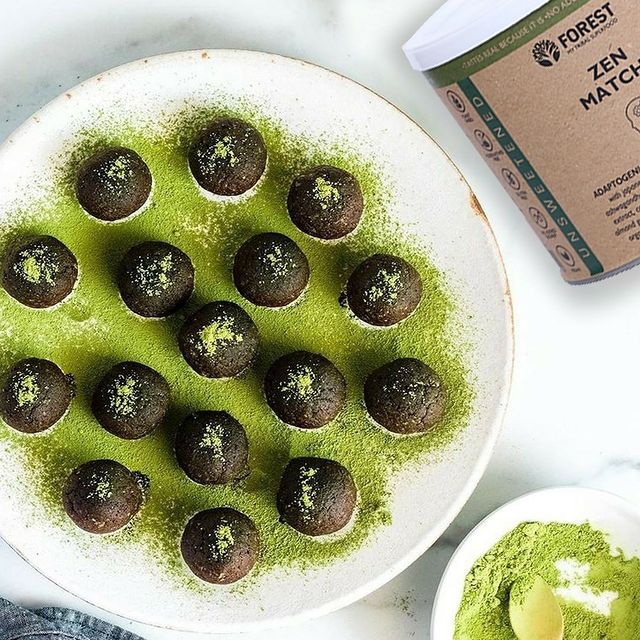 ZEN MATCHA ENERGY BALLS
We love having these Zen matcha energy balls on hand during the week for when we need a boost mid-morning or in the afternoon.
ZEN MATCHA ENERGY BALLS
Makes 1 serving
Recipe type - Snacks
Ingredients:
- 1 cup pitted dates (about 8; if dry, cover in boiling water and soak for 5 minutes)
- 1 cup shredded coconut
- 1/2 cup almond butter
- 1 tbsp coconut oil
- 4 tbsp cacao powder
- 2 tsp Zen matcha (plus more for dusting)
- Pinch salt
- Water
Directions:
Pulse dates in a food processor until smooth Add in remaining ingredients (except water) and process until well-combined and the mixture holds its shape when pinched between your fingers. If the dough feels a bit dry and crumbly,add in water by the tablespoonful until the dough comes together.

Roll into 1 inch balls. Dust with or roll in Zen matcha mix if desired. Enjoy from the refrigerator or freezer.