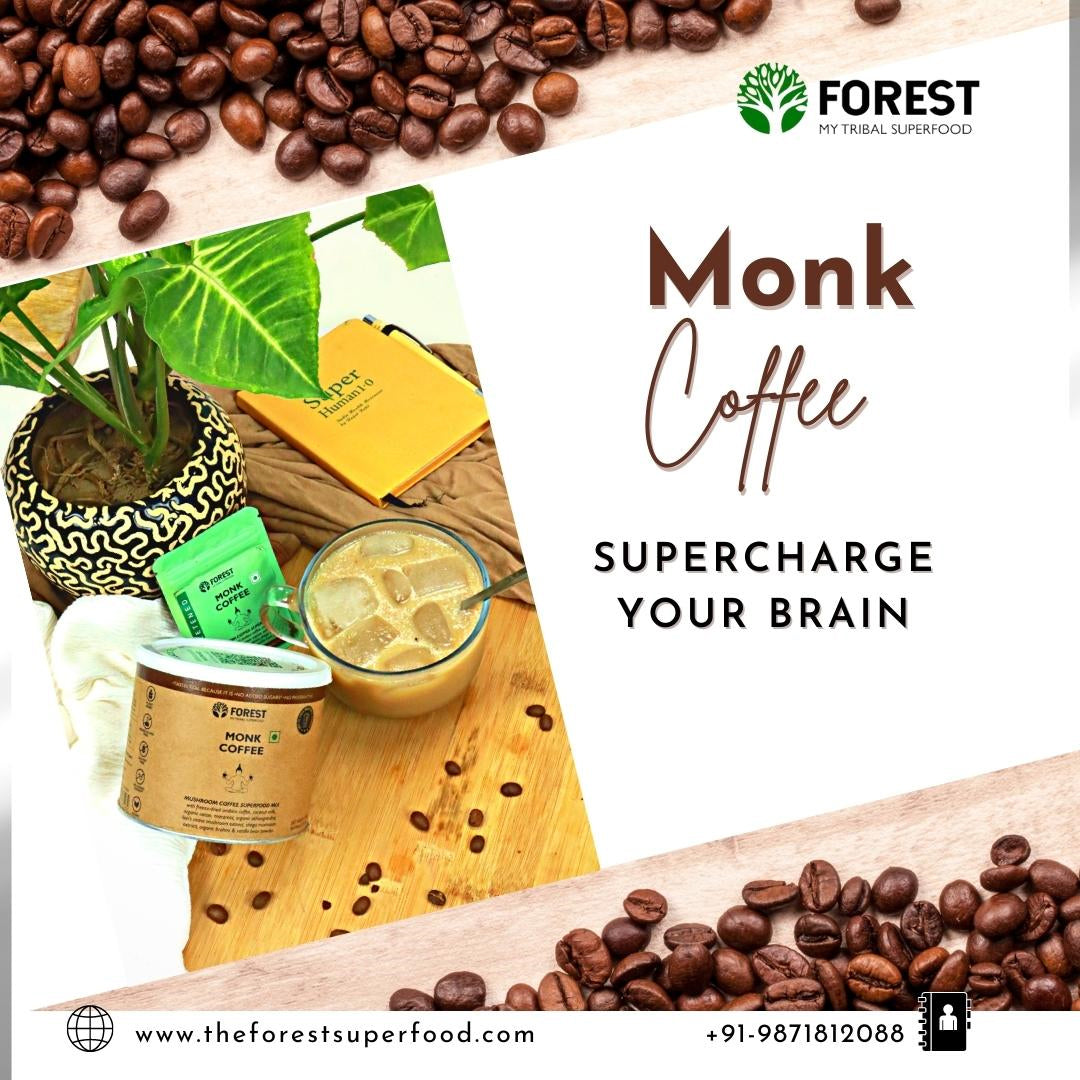 MONK MACA ROOT COFFEE RECIPE
We're celebrating this summer with a cup of Monk coffee. ☕
⠀⠀⠀⠀⠀⠀⠀
We call it our "Coffee with benefits" mix because it's made with fraze dride Arabica coffee and functional mushrooms and maca root  that help reduce stress and support your immune system!
⠀⠀⠀⠀⠀⠀⠀⠀⠀
MUSHROOM COFFEE RECIPE
Makes 1 serving
Recipe type - Drinks / Breakfast.
Ingredients:
- 1 Serving Monk Coffee Mix
- 2 pitted dates
- 1 cup plant-based milk
- 1 avacado
- 1 tsp almond butter
- ice cubes
Directions:
place all of the ingredent in high speed blender.

Blend it untill smooth and creamy.

Pour into mug or glass, and enjoy!