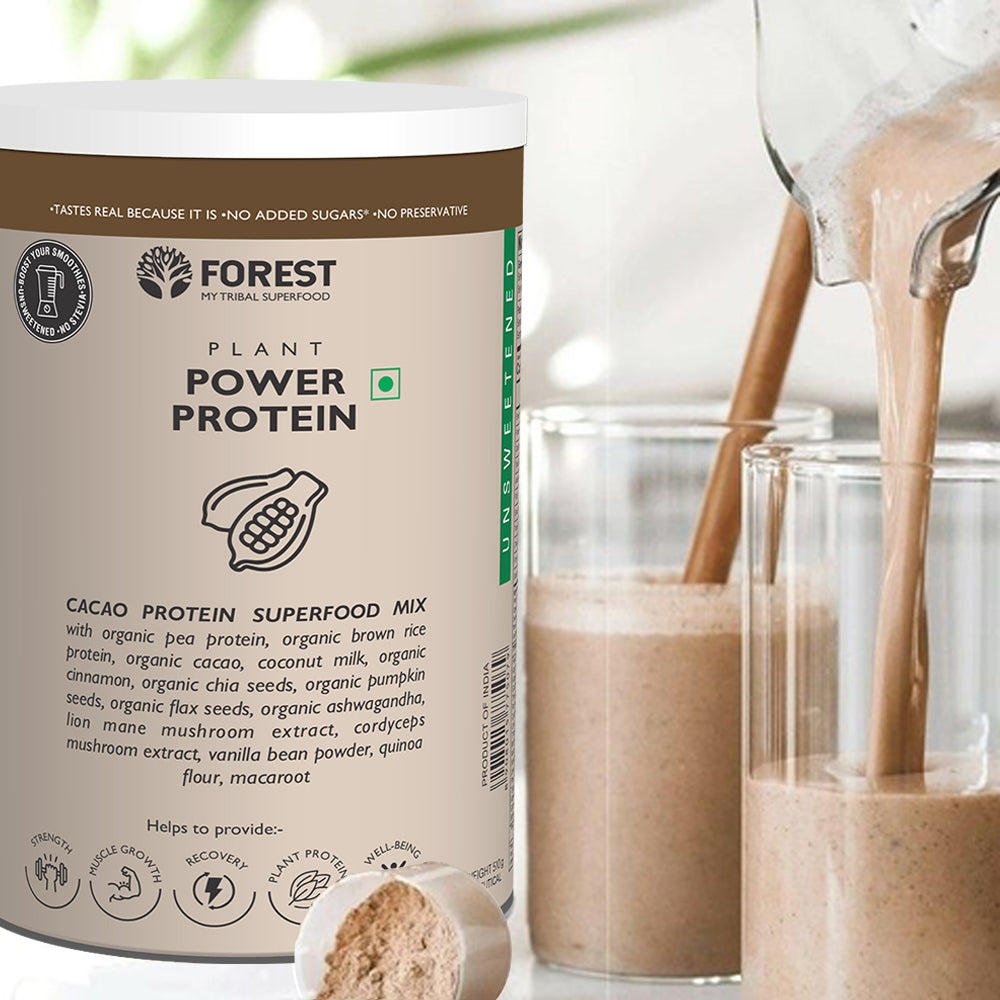 PLANT POWER PROTEIN SHAKE WITH BANANA & CHIA SEEDS RECIPE
Smoothies are a favorite drink for the health-conscious, packing a whole load of nutrients into a convenient and portable drink. However, most store-bought smoothies are made with mostly fruit, giving them a very high sugar content. They're also expensive and tend to contain harmful ingredients such as artificial flavorings and preservatives to increase their shelf-life.
Makes 1 Serving
Recipe type - Smoothie
Ingredients:
- 2 serving Plant Power Protein Mix
- 50g gluten-free oats
- 1 ripe banana
- 1 tbsp nut butter
- 1 tbsp chia seeds
- 240m plant-based milk
- 1 handful ice cubes
Directions:
Add all the ingredients to a blender and blend until smooth, scraping down the sides as needed to ensure all ingredients are blended.

Serve in 2 long glasses and enjoy!