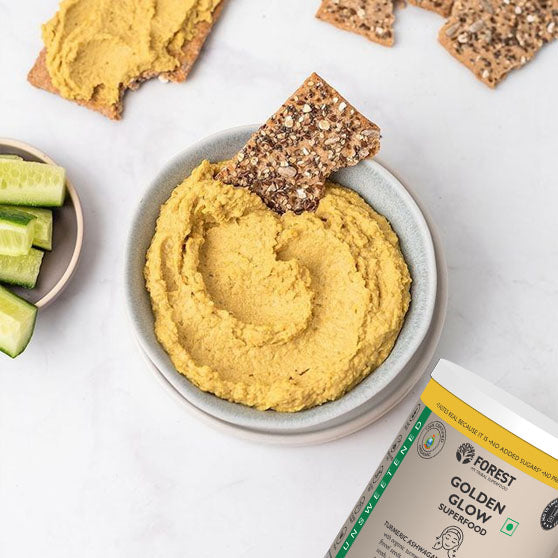 Did somebody say snacks!? 😋
Whether you're watching the big game on today or you just want something to snack on, we've got you covered!
Makes 1 Serving
Recipe type - Snacks
Ingredients:
- 1 serving Golden glow
- 1 can chickpeas
- 1-2 garlic cloves
- 1/2 leman, juiced
- 3 tbsp tahini
- salt and pepper, to taste
Directions:
Drain the chickpeas, reserving the liquid.

Blend all of the ingredients in a high-speed blender or food processor until smooth (Adding 1 tbsp chickpea liquid as needed to achieve desired consistency)

Transfer to a bowl and enjoy with crackers or veggies.