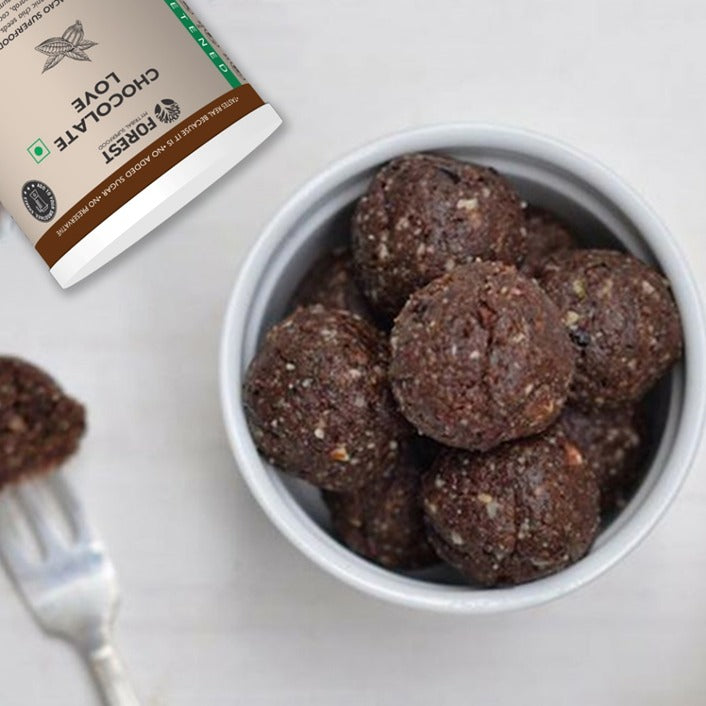 HEALTHY CHOCO BLISS BALLS
This chocolate love alternative (yes, chocolate can be healthy!) is made from 5 superfoods: Organic cacao, carob, coconut, organic chia seeds and Organic cinnamon.
If you're the type of person who has a sweet tooth, you'll want to keep a batch of these Choco Bliss Balls at the ready. The combination of superfoods in this mix will help you curb your sweet cravings and instantly boost your mood.
HEALTHY CHOCO BLISS BALLS
Makes 1 Serving
Recipe type - Dessert
INGREDIENTS
- 2 tsp Chocolate love mix
- 1 cup pitted dates
- 1 cup pecans / walnuts
DIRECTIONS:
Place all of the ingredients in a blender and blend until sticky.

Using your hands, roll the mixture into balls.