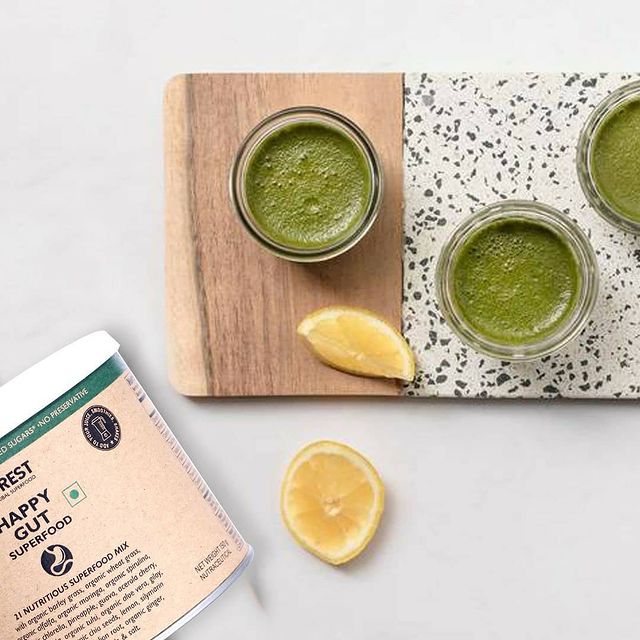 Made with only 21 superfood ingredients, including spirulina and chlorella, this mix is an easy way to load up on important nutrients your body needs to stay healthy.

Happy gut ingredients : Organic Alfalfa, Organic Barley Grass, Organic Wheat Grass, Organic Spirulina, Organic Chlorella, Organic Moringa, Pineapple Powder, Lemon Powder, Acerola Cherry Powder, Silymarin Milk Thistle, Organic Giloy Powder, Organic Tulsi, Dandelion Root, Organic Amla, Organic Ginger Powder, Organic Aloe Vera, Organic Chia Seed, Organic Flaxseed Powder, organic Guava, Cumin, salt.
HAPPY GUT SHOT
Makes 1 serving
Recipe type - Drinks
Ingredients:
1 tsp Happy Gut mix.
1/2 cup water.
fresh lemon juice.
Directions:
Whisk all of the ingredients together in a small glass.

Drink and enjoy!