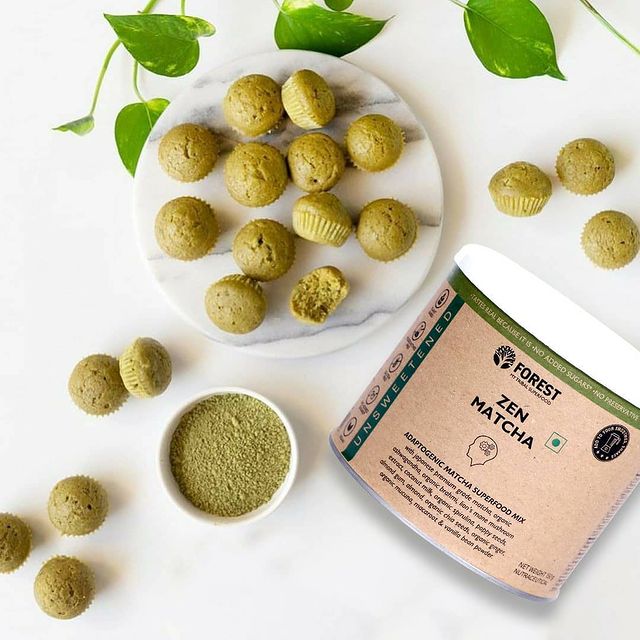 We LOVE a good Zen matcha latte, but what about a Zen matcha latte in mini muffin form?⠀Let's get you today rolling with some bite-sized energy!.
Ingredients : Zen MATCHA LATTE MINI MUFFINS 🍵 .
ZEN MATCHA MINI MUFFINS
Makes 1 serving
Recipe type - Dessert, Snacks
Ingredients:
2 tsp Zen Matcha Mix.
1 cup gluten-free flour.
1 tsp baking powder.
1/4 tsp salt.
2 grated apples.
3 tbsp coconut oil melted.
1/2 tsp vanilla extract .
Dates paste.
Directions:
Preheat oven to 400 degrees and grease your mini muffin pan.

Mix together all dry ingredients in a medium-sized bowl.

In a smaller bowl, whisk together all wet ingredients.

Slowly add your wet mixture to your dry ingredients. Mix well until fully combined.

Pour batter into mini muffin tray, filling each one about 75% full.

Bake for 10 minutes until it passes the toothpick check test.