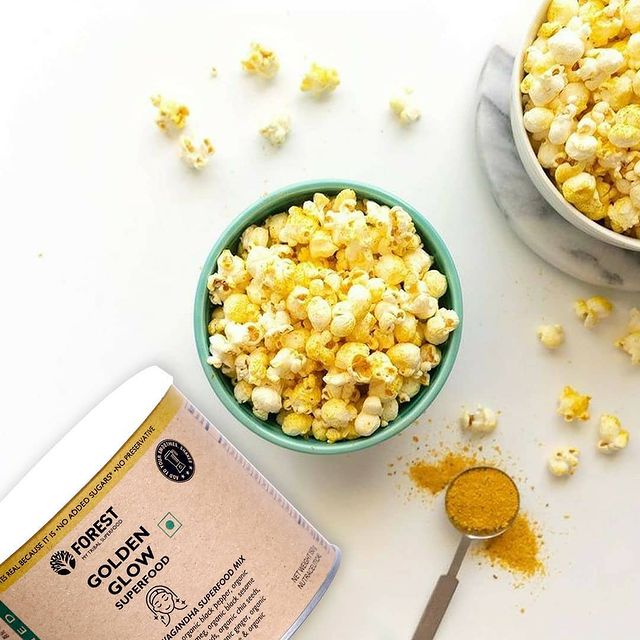 "CHEESY" GOLDEN GLOW POPCORN
What's poppin'? 🍿
"Cheesy" Turmeric Popcorn is! It's:
✔️ Kid-approved.
✔️ Vegan.
✔️ Delicious.
"CHEESY" GOLDEN GLOW POPCORN
Makes 1 serving
Recipe type - Snacks
INGREDIENTS
- 1/4 cup nutritional yeast
- 1 tbsp organic Golden Glow mix
- 2 tsp sea salt
- 1 tsp garlic powder
- 1 tsp onion powder
- 1/2 tsp paprika
DIRECTIONS:
Pop popcorn kernels in whichever way you prefer. We like to kick it old school and use coconut oil in a pan. But it's up to you!

While the popcorn is popping, combine all ingredients in a small bowl. Pour popped popcorn into a large bowl and toss with mixture.

For an extra treat, drizzle melted coconut oil over top. Enjoy!