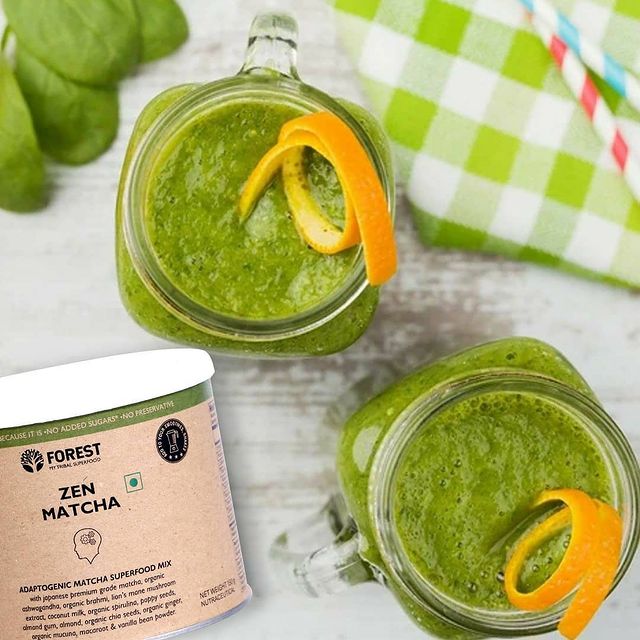 GREEN ZEN MATCHA SMOOTHIE
Need a break from your usual matcha latte, but still want all the benefits?
Look no further than our mean, green, antioxidant-having machine – matcha smoothie!
Our Zen Matcha mix will improve your focus and give you the energy you need to get through your day.
GREEN ZEN MATCHA SMOOTHIE
Makes 1 serving
Recipe type - Breakfast
INGREDIENTS
- 1 tbsp Zen Matcha
- 1 orange
- 1 handful of spinach
- A chunk of ginger.
- 100m1 coconut milk
- 150 ml water
- 6 cubes ice
DIRECTIONS:
Blend all ingredients until smooth and creamy.

Pour into a glass.

Enjoy!