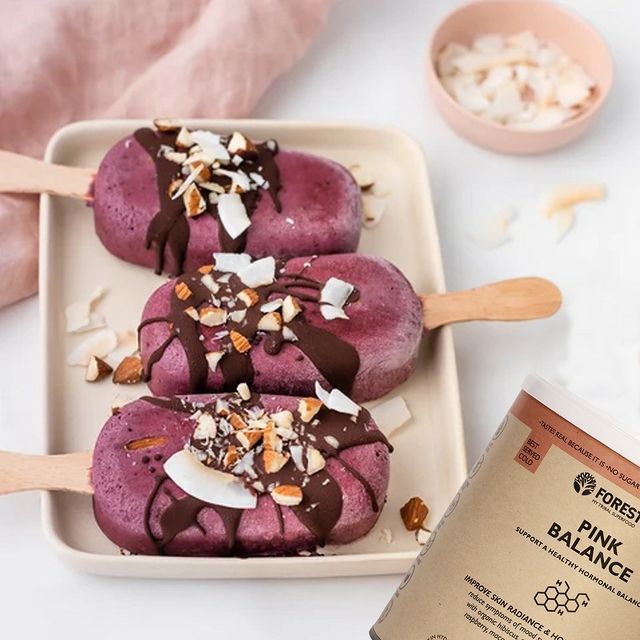 COCONUT BLUEBERRY POPSICLES
Pink balance is made with apoptogenic herbs that help to balance your hormones and boost your energy levels. And our Forever young mix is packed with antioxidants to nourish your skin, hair, and nails.
COCONUT BLUEBERRY POPSICLES
Makes 1 Serving
Recipe type - Dessert.
Ingredients:
- 2 tsp Pink Balance mix
- 1 can full-fat coconut milk
- 1 cups blueberry
- 3 tbsp raw honey
Directions:
Add all ingredients to a high-speed blender and blend until smooth.

Pour the mixture into popsicle molds and insert the popsicle sticks. Freeze until set, for about 6 hours.

Enjoy!