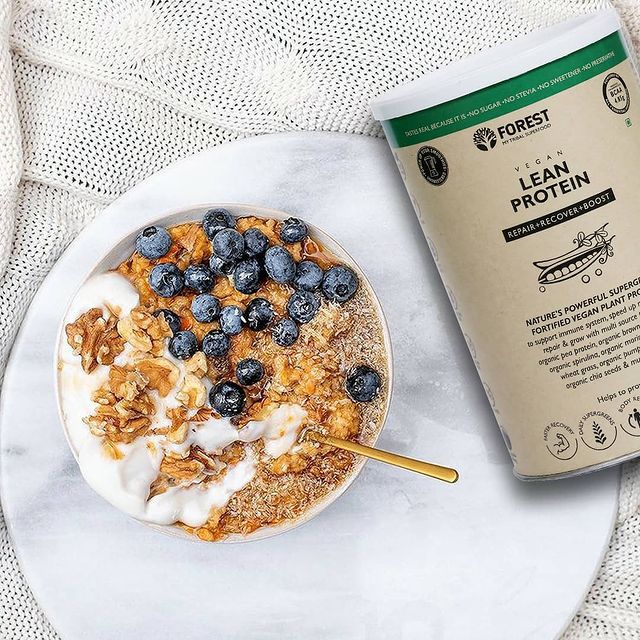 CARROT OATMEAL INGREDIENTS
We have BIG news for all the breakfast-skippers out there…
NA high-protein breakfast (like this carrot cake oatmeal) has been shown to support weight loss, improve muscle health, and balance blood sugar levels. 🤯So, adding our lean Protein mix to your morning meal might be the easiest way to achieve your health goals. ✅
CARROT OATMEAL INGREDIENTS
Makes 1 serving
Recipe type - Lunch
Ingredients:
- 2 tbsp lean Protein mix
- 1 large carrot, grated
- 11/2 cups water
- 1 cup oats
- 2 tbsp maple syrup / raw honey
- 2 tbsp raisins
- 1 tsp Ceylon cinnamon
Directions:
Combine all of the ingredients (except the

lean Protein

mix) in a small pot.

Cook over medium heat, stirring often to prevent burning or sticking.

Remove from heat and stir in the

lean Protein

mix.

Pour into a bowl and add toppings, if desired, and serve.