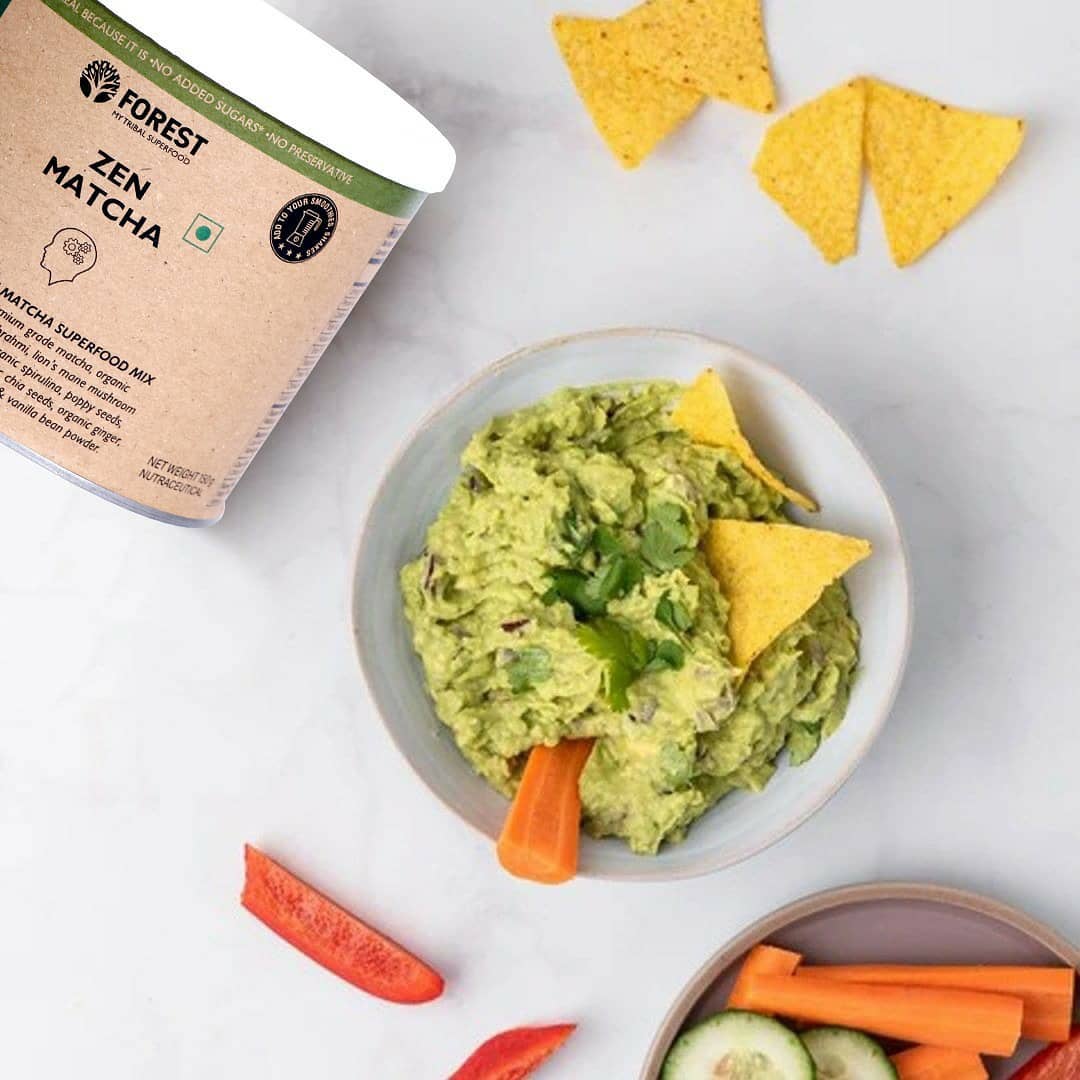 Did you know that you can use the Zen Matcha mix in savory recipes as well? Yes!! Our favorite has to be this Zen Matcha Guacamole dip.
⠀⠀⠀⠀⠀⠀⠀
The mix adds some extra nutrition and flavor, plus Matcha is always a good idea, right? The natural caffeine in matcha is an effective but gentle energy booster and we love the extra green goodness in form of Organic spirulina and matcha green tea.
⠀⠀⠀⠀⠀⠀⠀
ZEN MATCHA GUACAMOLE
Makes 1 serving
Recipe type - Lunch
Ingredients:
- 1 tsp Zen Matcha mix
- 2 ripe avocados
- 1 garlic clove
- 1/2 lime, juiced
- Salt and pepper to taste
Directions:
Put all ingredients in a tall glass

Stir well and enjoy!