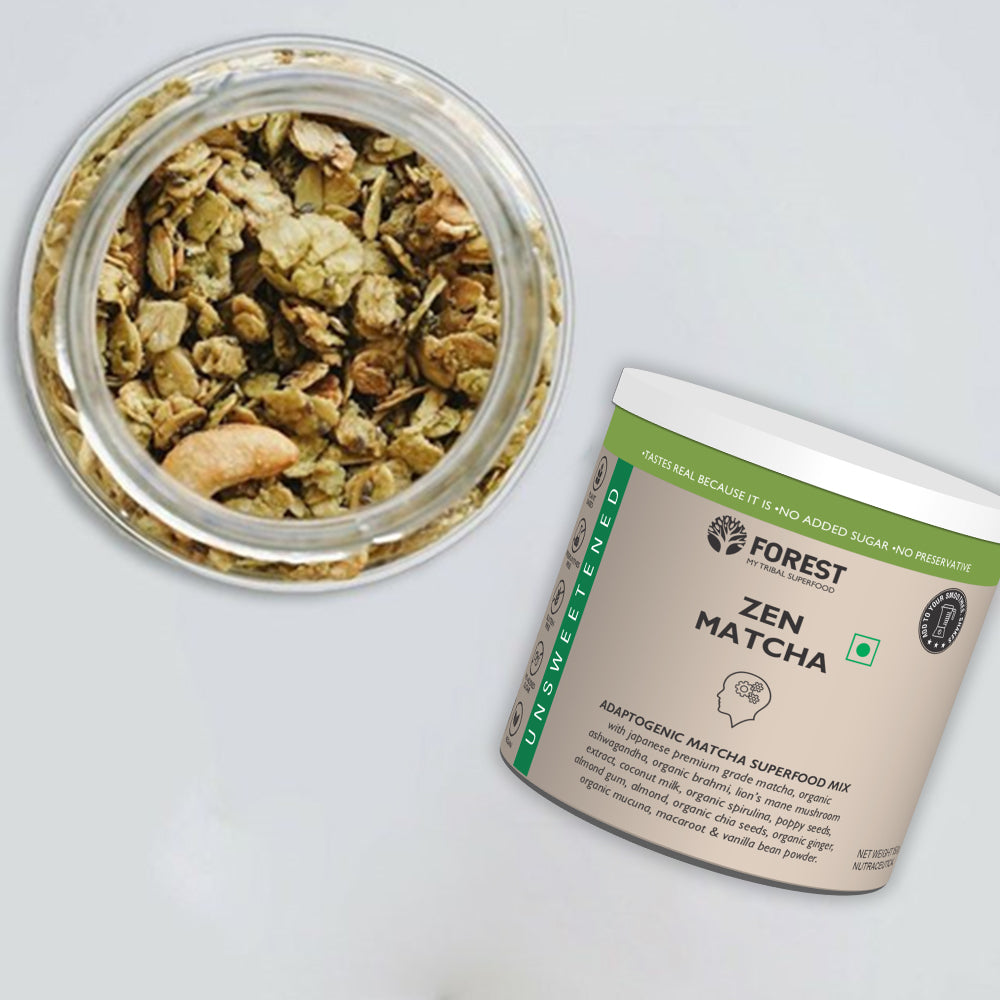 If you're a fan of granola (or not) add this matcha granola to your weekend to-bake list. The earthy matcha, crunchy cashews, and sweet maple go so well together..
Zen Matcha granola 🌿
Makes 1 Serving
Recipe type - Breakfast
INGREDIENTS
- 1.5 cups rolled oats
- 1/4 cup cashews
- 2 tbsp buckinis
- 2 tbsp Organic Chia Seeds
- 3 tbsp raw honey
- 1 tbsp vanilla extract
- 2 serving Zen Matcha powder
METHOD:
In a large bowl combine all the ingredients.

Bake at 180c (160c fan-forced) for 30-35 minutes, flipping half way through.

Enjoy with some yoghurt or milk or as is! This is one of my absolute favorite granola flavors, and I'm sure you'll love it too.