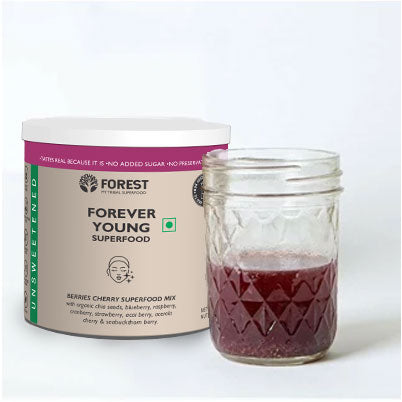 WANT HEALTHIER LOOKING SKIN? TRY THIS BEAUTY WATER!
It's tasty and packed with antioxidants, healthy fats and beauty vitamins from the organic acai berries, raspberries, acerola, chia seeds, maca and blueberries in Forest Forever Young mix.
Recipe type - Drinks
Makes 1 serving
INGREDIENTS:
1 tsp Forever Young

1/2 cup water
DIRECTION:
Mix the ingredients together and enjoy this Vitamin C rich beauty shoot!
HOW THIS WORKS:
Promotes healthy, glowing skin
Increases collagen production Rich in antioxidants