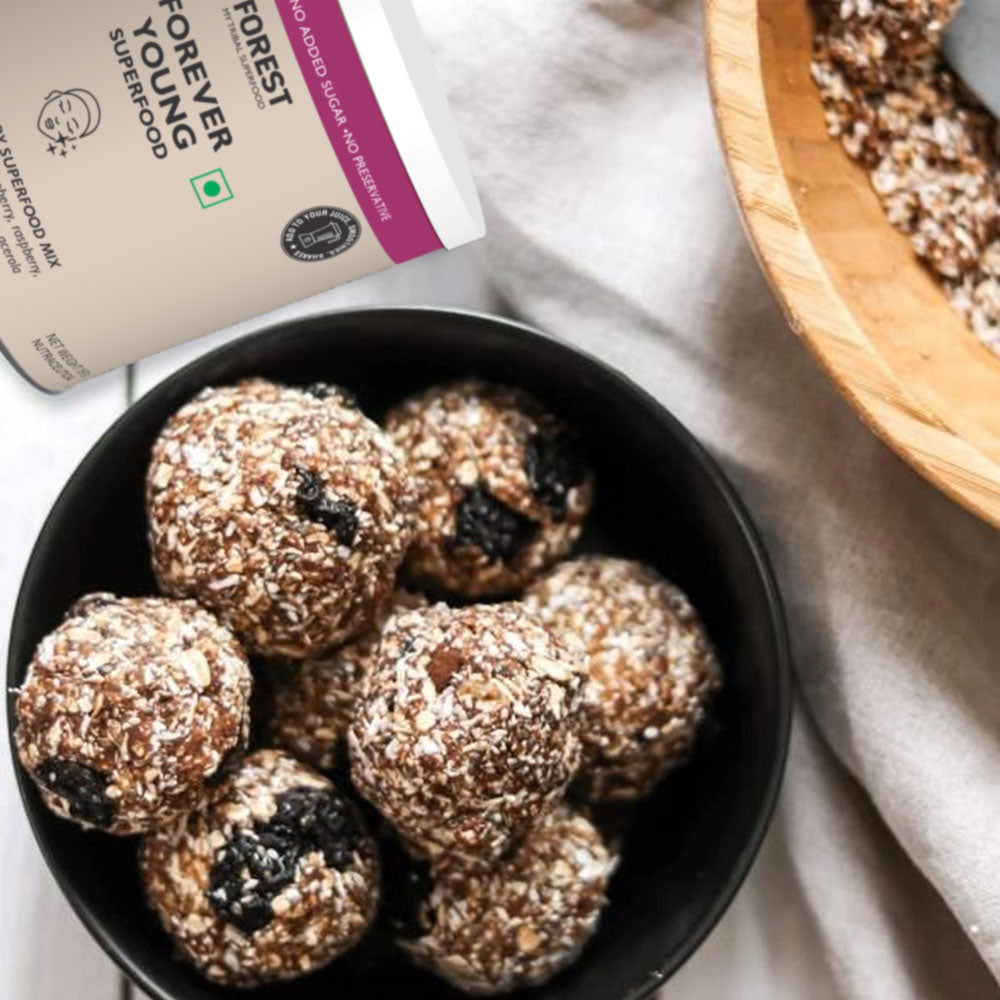 FOREVER YOUNG VANILLA BEAUTY BALLS
Can't get enough of Beauty Bliss Balls? Or maybe you've never even tried them? In any way, you have to give these delicious berry bliss balls a try!
They will cost you a few minutes of your time and they make the perfect healthiest snack to enjoy any time of the day.
Forest mix used- Forever Young
Recipe type- Smart snacks  
Makes 1 serving
INGREDIENTS:
1 tbsp forever young

150g Medjool Dates (6 large dates)

50g raisins

1 tsp vanilla extract

80g gluten-free oats

1 tbsp shredded coconut

2 tbsp raw honey
DIRECTIONS:
Place all above ingredients in a high-speed blender or a food processor.

Blend until you're left with a sticky dough.

Roll into small-sized balls using your hands

Coat with some shredded coconut and enjoy!