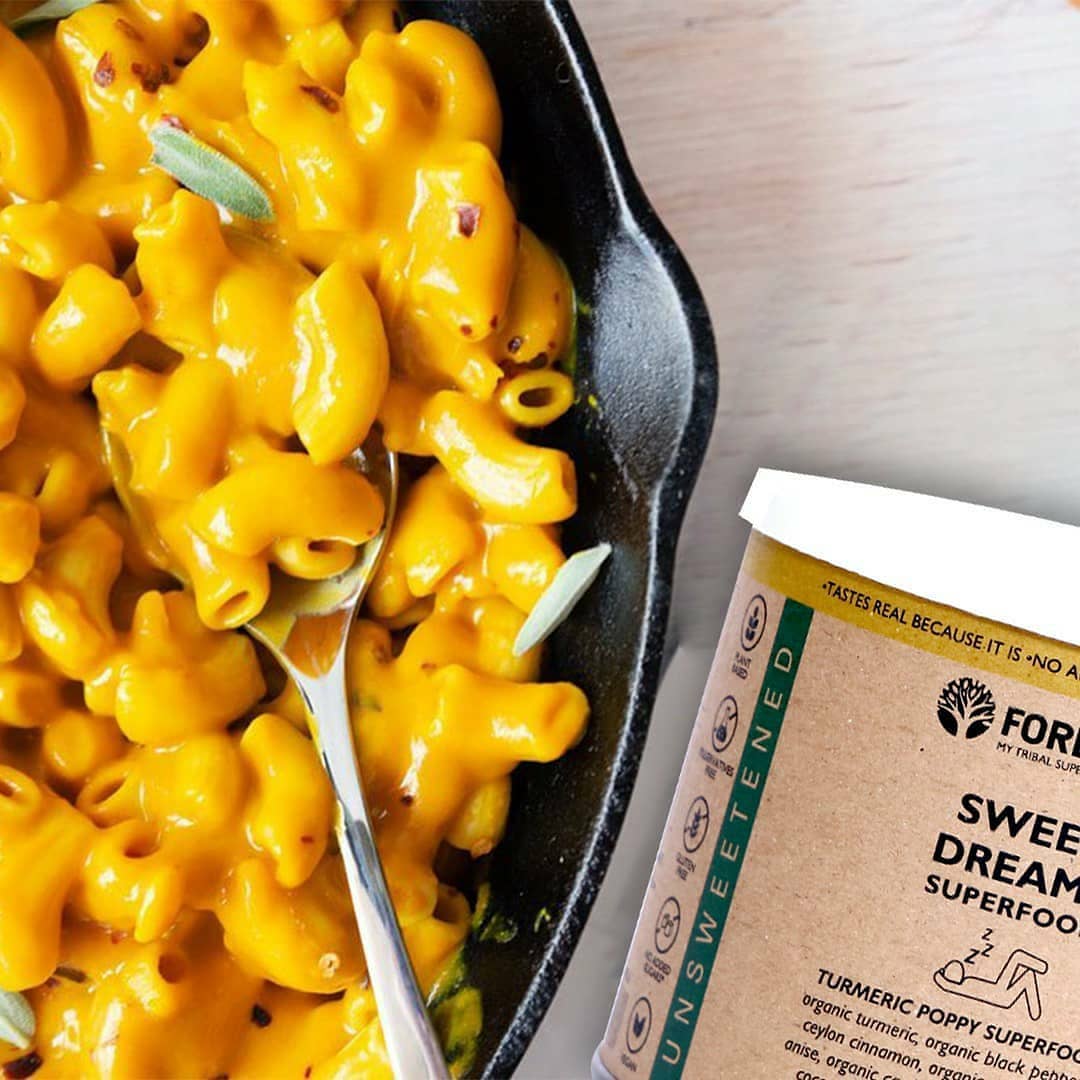 SWEET DREAMS PUMPKIN MAC & CHEESE
Did somebody say comfort food? Cue our Sweet dreams PUMPKIN MAC & CHEESE 🤯
10/10 recommend adding this to your menu.
Our Sweets dreams Mix Organic Turmeric, star anise herb, black pepper, organic cinnamon, organic ginger, cardamom, organic ashwagandha, Organic Boswellia herb, cashew, poppy seed, valerian root ext., chamomile, coconut milk, saffron.
SWEET DREAMS PUMPKIN MAC & CHEESE
Makes 1 serving
Recipe type -  Breakfast / Lunch

Ingredients:
- 2 tsp Sweet Dreams Powder
- 1 cup pumpkin puree
- 1 tbsp olive oil
- 2 tbsp minced garlic
- 2 tbsp gluten-free flour
- 11/4 cup unsweetened plain nut milk
- 6 tbsp nutritional yeast
- 3 tbsp chopped sage
- 1 tsp pink salt
- 1 box of wheat pasta
Directions:
Heat olive oil in a medium skillet and add garlic, cook until fragrant.

Add in chopped sage, saute for a few minutes.

Prep your pasta—boil in a separate pot, follow the box's instruction, then set aside.

Add in the remaining ingredients to your skillet (except for the pasta). Whisk together and saute for another 5ish minutes.

If you want an extra smooth sauce, pour this mixture into a high-speed blender. If you don't care, you can skip this step

Combine pasta with sauce in the skillet and mix well.
Top with vegan cheese, pine nuts, or more sage if you're feelin' fancy and enjoy!