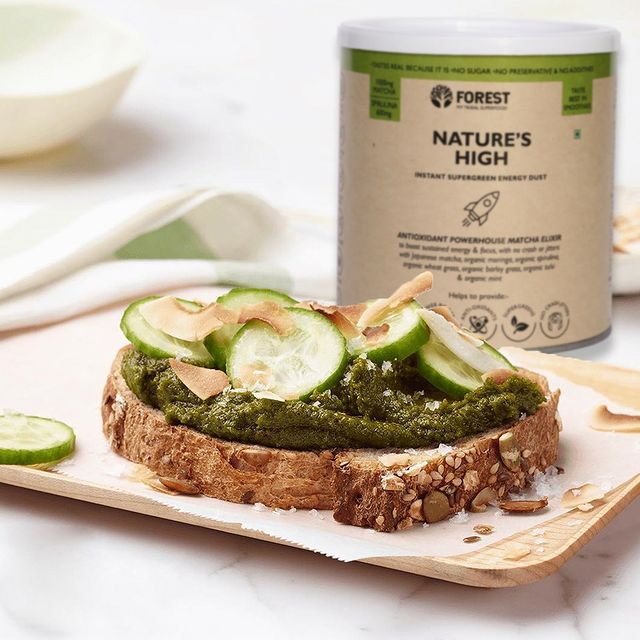 NATURE'S HIGH TOAST RECIPE
Our favorite morning of the workweek. Try one of our recipes, almond nature's high toast topped with cucumber and coconut.
Makes 1 Serving
Recipe type - Snacks
Ingredients:
- 1 serving Nature's High
- 2 tbsp. coconut flakes
- 1/2 cup almond butter
- 1/4 cup plain Greek yogurt
- 2 tbsp. raw honey
- 4 slices wholegrain bread 2 mini cucumbers, thinly sliced Sea salt, for sprinkling
Directions:
Preheat the oven to 350 degrees F. Spread the coconut on a small baking sheet and toast it until golden brown, about 8-10 minutes.

In a medium bowl, blend together the almond butter, yogurt, nature's high and honey. Toast the bread.

To assemble, divide the almond butter among the toast slices and spread it evenly. Top each with cucumber slices and toasted coconut. Sprinkle with sea salt and eat!