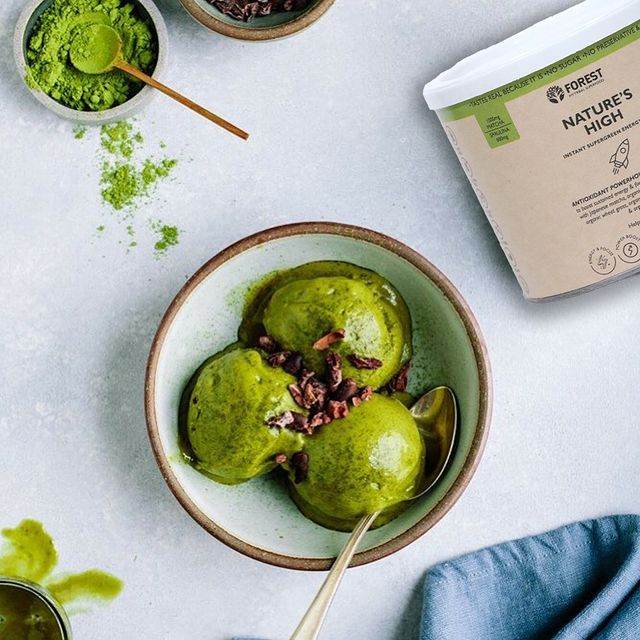 NATURES HIGH HEALTHY CREAM
Long weekends are twice as nice with this healthy Nature's high Nice Cream.
Makes 1 Serving
Recipe type - Dessert
Ingredients:
- 3 tbsp full-fat coconut milk
- 1 tbsp Nature's high Mix
- 1/8 tsp vanilla bean powder (optional)
- 3 bananas, sliced and frozen
- Optional garnish: Cacao nibs
Directions:
In a small bowl, whisk together coconut milk,

Nature's high

and vanilla bean powder until a smooth paste is formed.

Place frozen bananas in a high-speed blender or food processor. Pulse a few times to break down bananas a bit. Add matcha paste and blend on high until smooth and resembling soft-serve ice cream.