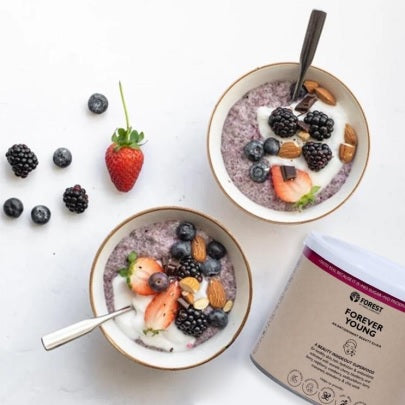 Tired of oatmeal or smoothies? Gear up your morning routine with a bowl of this whole some Berry Chia Pudding!
FOREST MIX USED- FOREVER YOUNG
Recipe type - Breakfast
Ingredients:
1 tsp Forever Young mix.
1 cup plant-based milk.
½ cup mixed berries.
⅓ cup chia seeds.
3/4 tsp sea salt .
2 tbsp raw honey.
2 tbsp shredded coconut.
toppings (optional).
Directions:
Mix all of the ingredients in a jar.

Cover the jar and refrigerate for at least 4 hours.

Add more berries or toppings (nuts, shredded coconut) , if desired, and enjoy!.