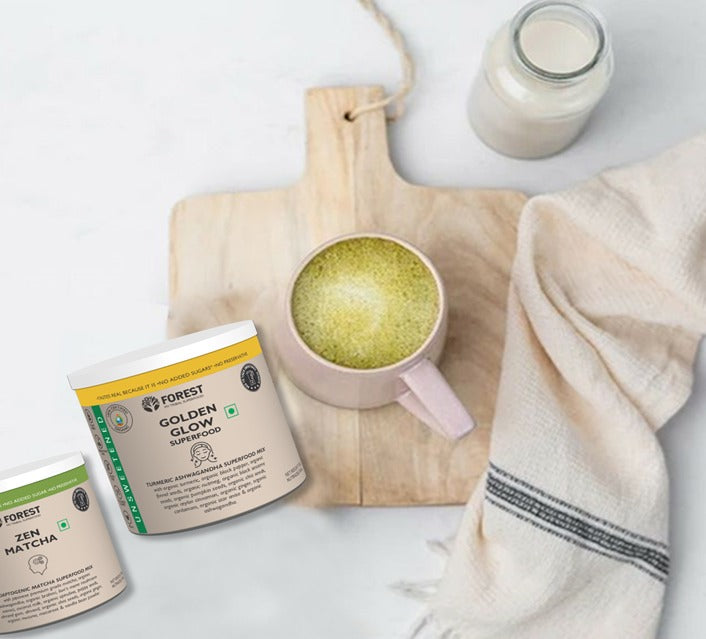 If matcha latte and golden milk had a baby, this would be it!
This turmeric matcha latte gives you the best of both worlds: the warming spices of golden milk and the earth flavor of matcha green tea.
You also get the benefits of our calming Golden glow mix and energizing Zen Matcha mix.
Daily immune will help you reduce your stress levels while Zen Matcha will provide long-lasting energy thanks to the natural caffeine from matcha. (That also means you won't get the dreaded energy crash!)
TURMERIC MATCHA LATTE
Makes 1 Serving
Recipe type - Drinks
INGREDIENTS
- 1 tsp Golden glow mix
- 1 serving Zen Matcha mix
- 1 ½ cups oat milk
- Sweetener (optional)
DIRECTIONS:
In a small pot, heat the oat milk and sugar, if using.

If you have one, use a frothier to make the milk extra foamy.

Turn off the heat and whisk in the

Zen Matcha

and

Golden glow mix

Pour into a mug, add sweetener if desired, and enjoy.