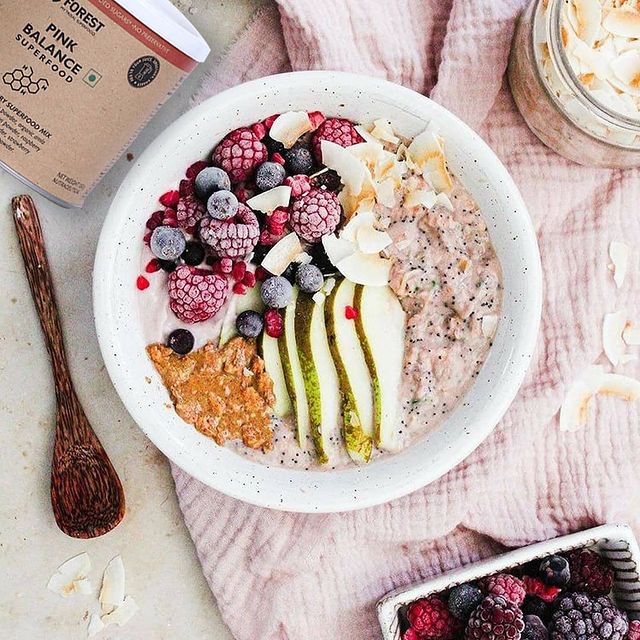 SUPER FOOD PUNCH INGREDIENTS
✨ SUPER FOOD PUNCH INGREDIENTS ✨
I hope you're all having a wonderful evening and enjoying your weekend - Today we going to leave you with some food for thought... 🧠
Does not being perfect and 'getting things done' and listening to your body make you any less worthy💃🏼?
SUPER FOOD PUNCH INGREDIENTS
Makes 1 serving
Recipe type - Breakfast
Ingredients:
- 1 tbsp Pink Balance mix
- 1/2 cup oats
- 1 tbs chia seeds
- 1 cup plant milk.
- Pinch sea salt
- 1 tsp raw honey Toppings
- Frosty berries (my faves), pears/mango (in season!), (of course), and coconut flakes.
Directions:
Simply combine all the ingredients in a sauce pan and bring to a simmer.

Serve with all the yummy extras