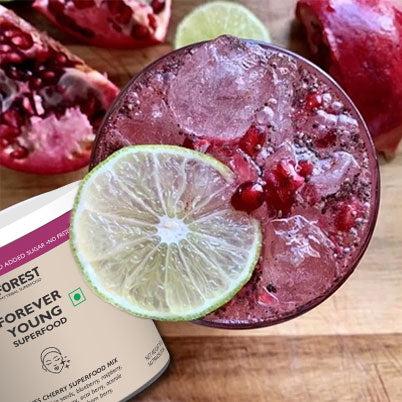 You don't need booze to enjoy an evening with friends, try this festive pomegranate fizz!
Forest mix used- Forever Young
Recipe type - Drink
Makes 1 serving
INGREDIENTS:
- 1 tsp Forever Young mix

- 1/2 fresh lime juice

- ½ tsp raw honey (0ptional)

- 2 tsp pomegranate juice

- 1 tbsp pomegranate seeds

- Scoop of ice

- Soda
DIRECTIONS:
Combine all ingredients, except soda in a shaker.

Shake for 10 seconds.
Pour over ice and top with soda.. Garnish and enjoy!