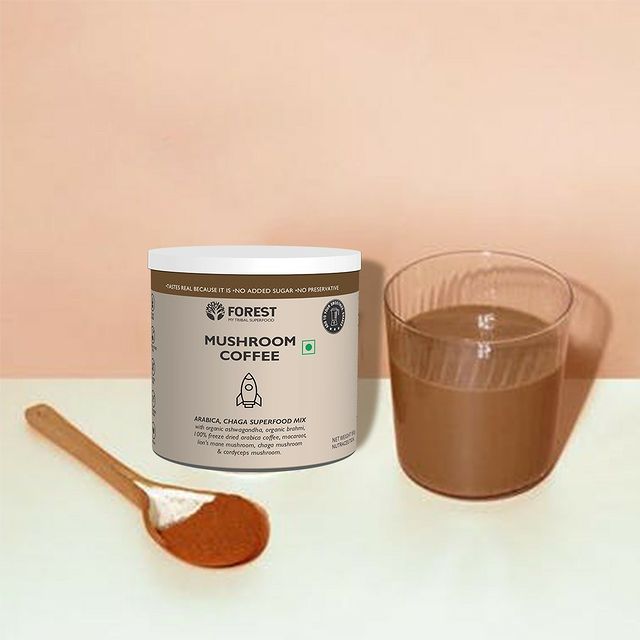 This mocha smoothie is the perfect way to boost your energy and satisfy your sweet tooth.
MOCHA CHOCOLATE SMOOTHIE
Makes 1 Serving
Recipe type - Drinks
INGREDIENTS
- 2 tsp Mushroom coffee Mix
- 2 tsp Chill cacao Mix
- 3 tbsp rolled oats
- 1/2 ripe banana
- 8 hazelnuts
- 2 cups almond milk
- 2.3 cup room temperature water
DIRECTIONS:
In a small pan, heat the milk over medium heat.

Place all the ingredients in a high-speed blender and blend until smooth.

Pour into a mug and enjoy!