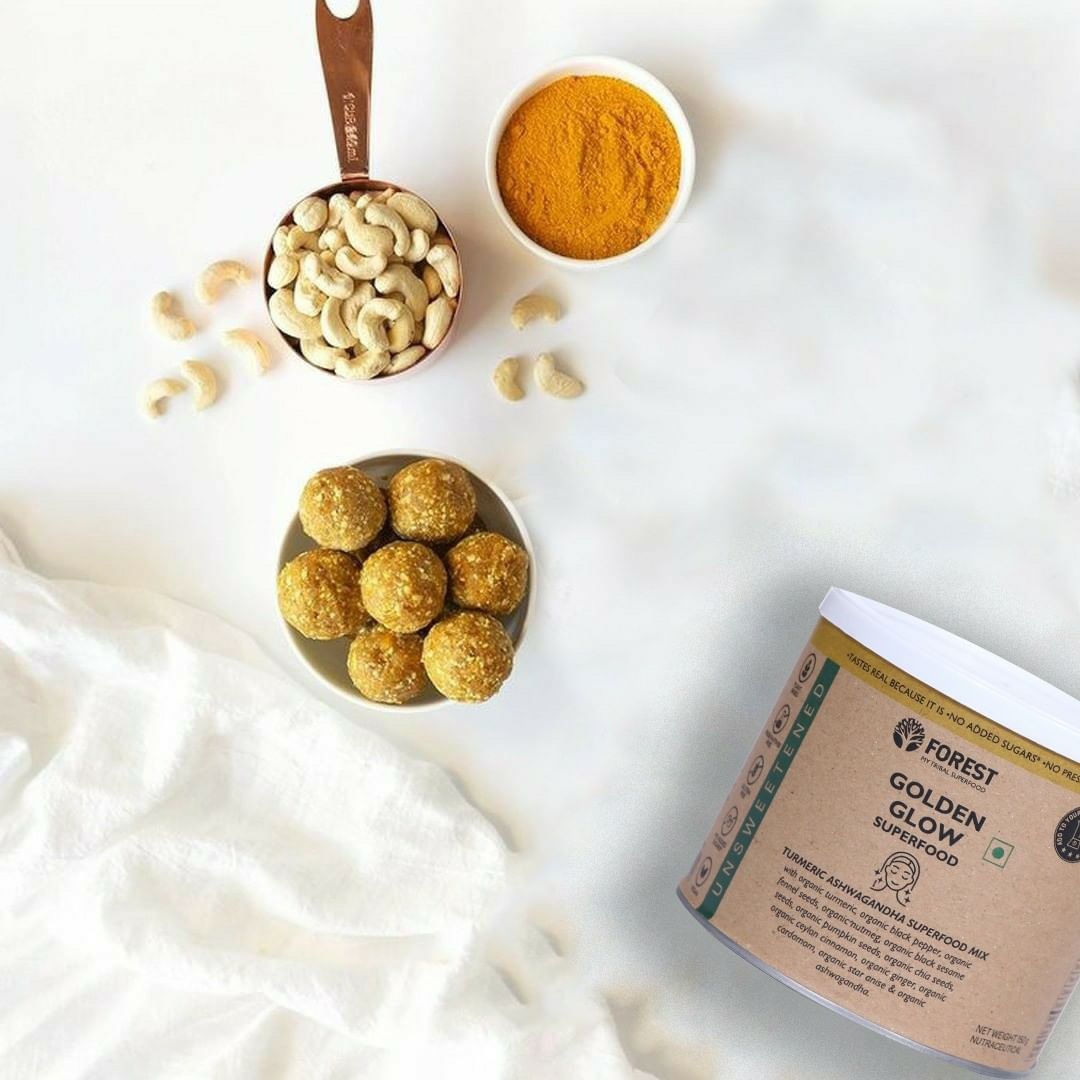 Say it with us: No-bake protein-packed Golden glow energy bites. 😍⠀⠀⠀⠀
💯 No-bake⠀⠀⠀⠀⠀⠀
💪 Protein-packed⠀⠀⠀⠀⠀⠀⠀⠀
🌾 Gluten-free⠀⠀⠀⠀⠀
🌱 Plant-based⠀⠀⠀⠀
💨 Super quick & easy
GOLDEN GLOW ENERGY BITES.
Makes 1 serving
Recipe type - Desserts / Snacks
Ingredients:
- 1/2 cup dates; pits removed
- 1/2 cup Mango Slices
- 3/4 cup Cashew
- 2 tsp Golden Glow mix
- 1/4 cup almond, butter
- 2 Tbsp Raw honey
Directions:
In a food processor, add mango and dates and pulse until sticky ball forms.

Add cashews, Golden Glow mix Blend, almond butter, and raw honey.

Blend in the food processor until crumbly, sticky dough forms.

Roll dough into bite-sized balls, and refrigerate for 30 minutes to firm up.