Hemp Powder with a nearly perfect balance of Omega 3 to Omega 6, plus Iron, Vitamin E, and all of the essential Amino Acids, Hemp Seeds are said to be the most nutritionally complete food source in the world. These seeds may be eaten whole or shelled, raw or toasted, plain or flavored.
💚 With a nearly perfect balance of Omega 3 to Omega 6. 💚 Reduces stress by lowering cortisol levels and nourishing the adrenals. 💚 Relieves anxiety and calms the mind, naturally. 💚 Non-GMO, gluten-free, soy-free, no fillers, vegan.

Weight: 500g

Regular price

Rs. 1,199.00

Regular price

Sale price

Rs. 1,199.00

Unit price

per

Sale

Sold out
Share
View full details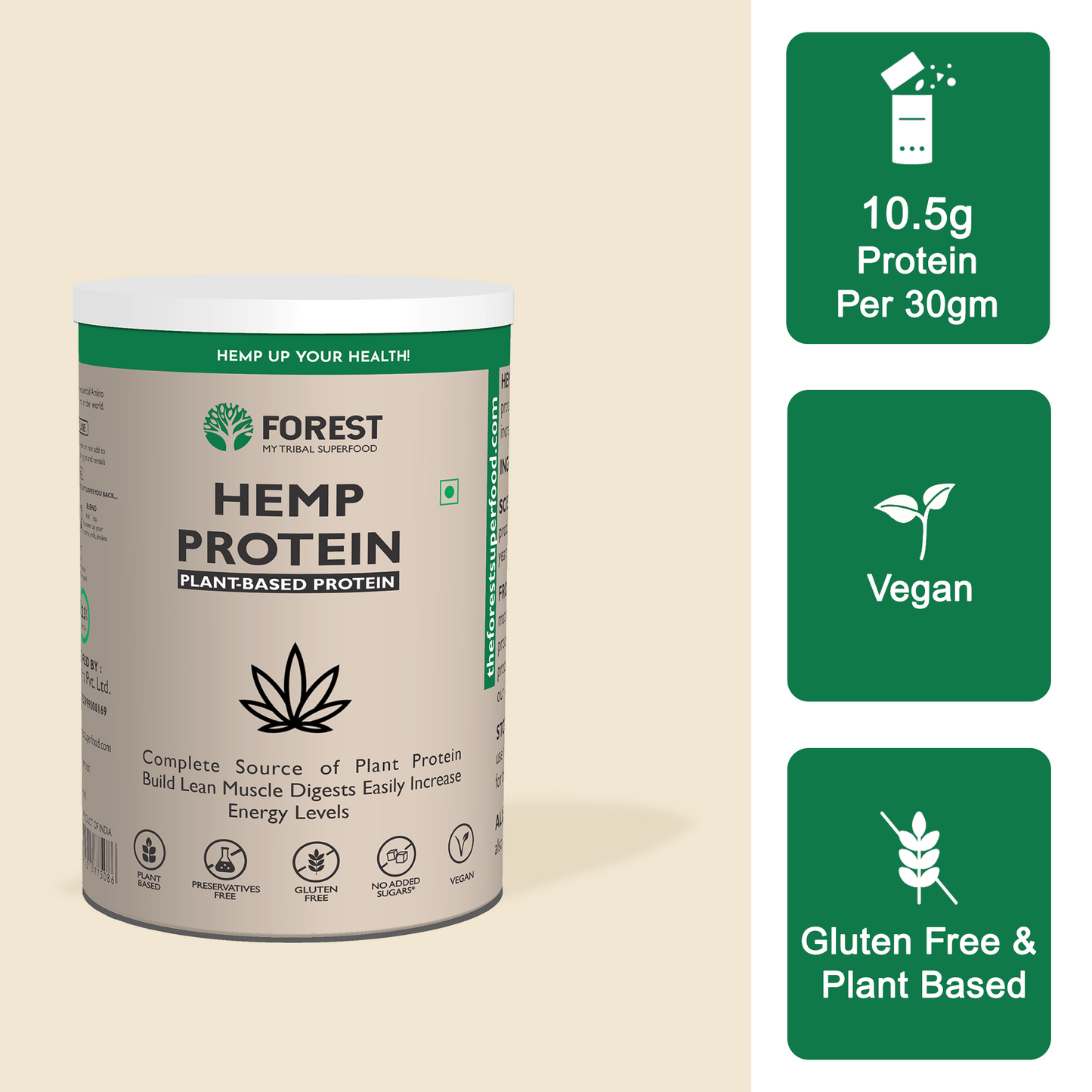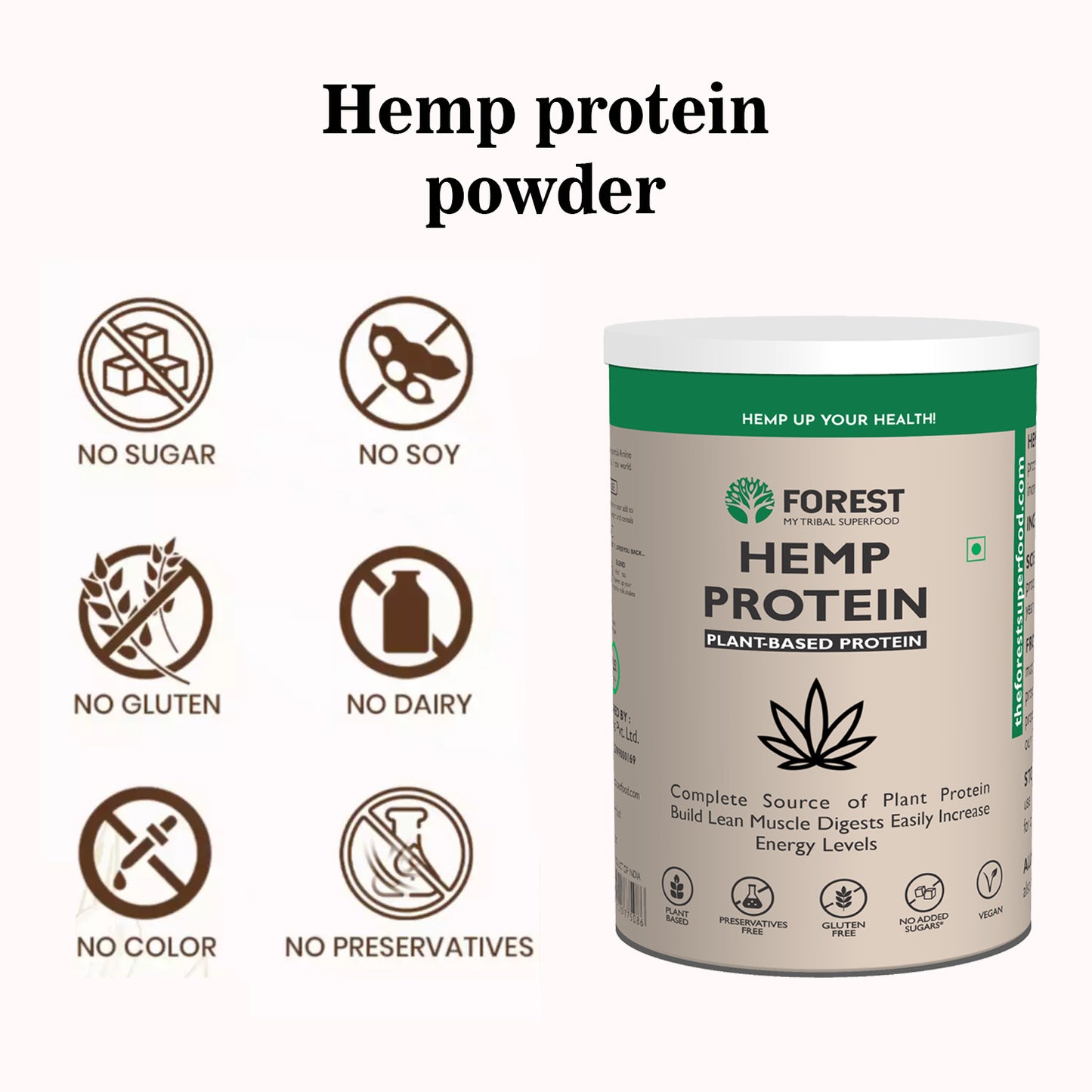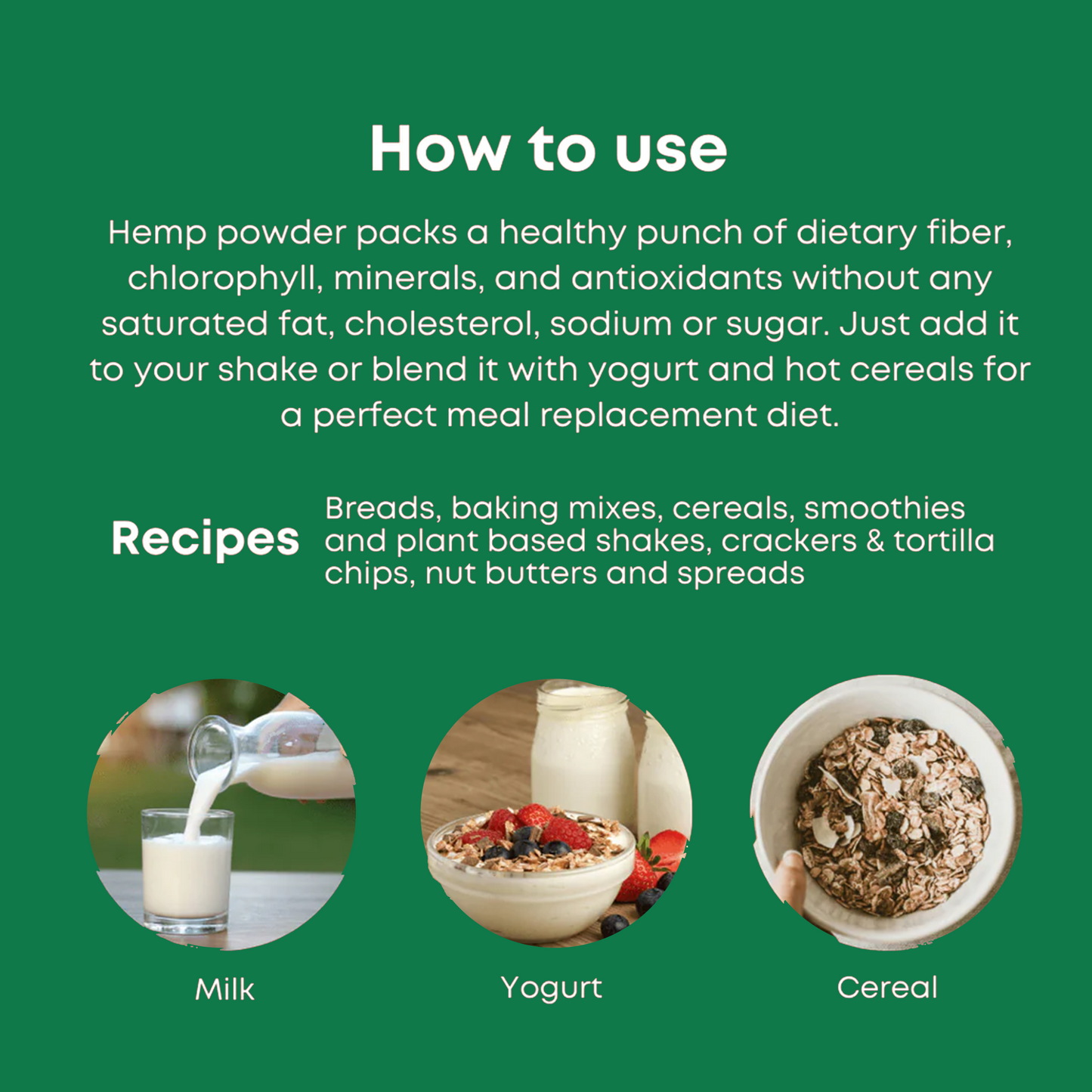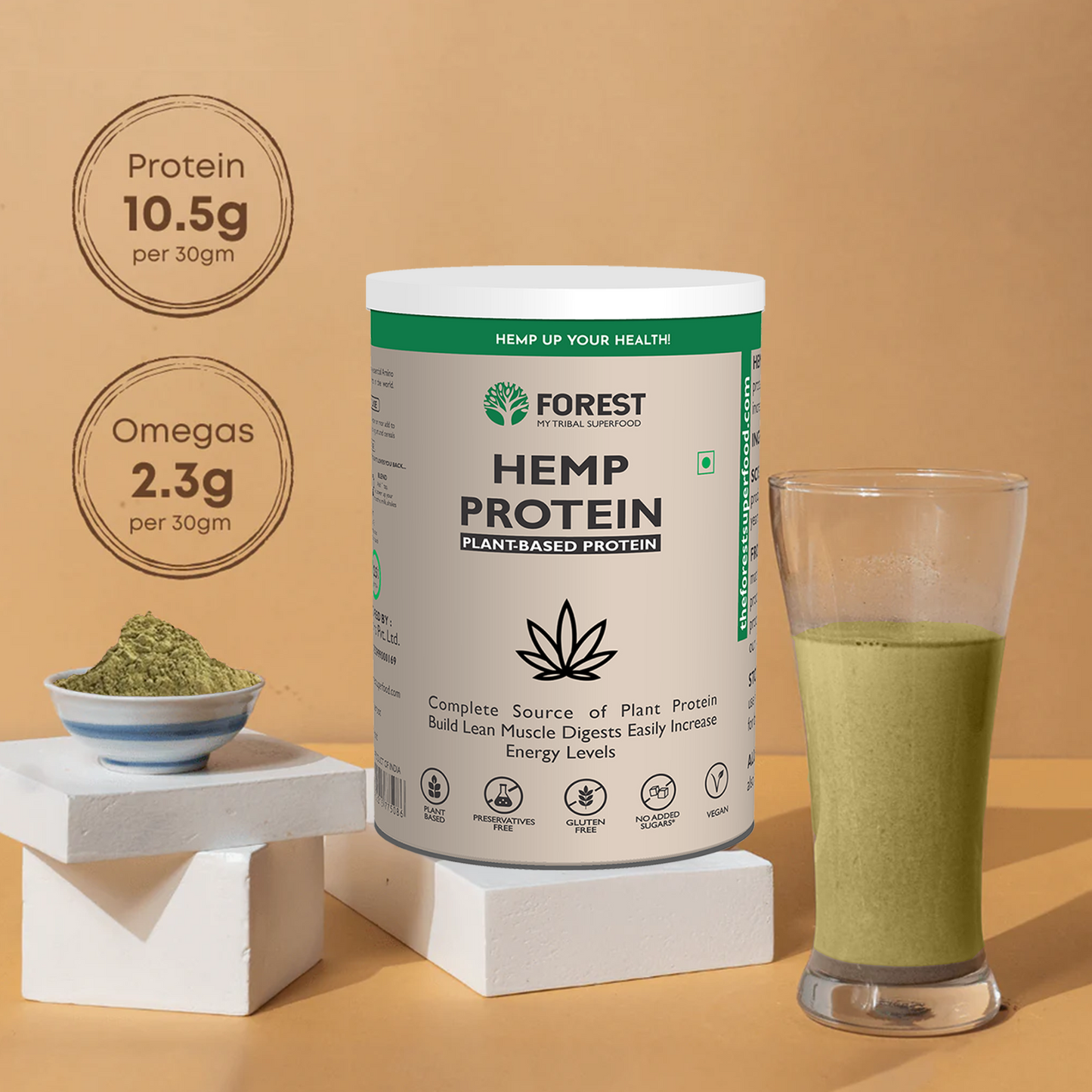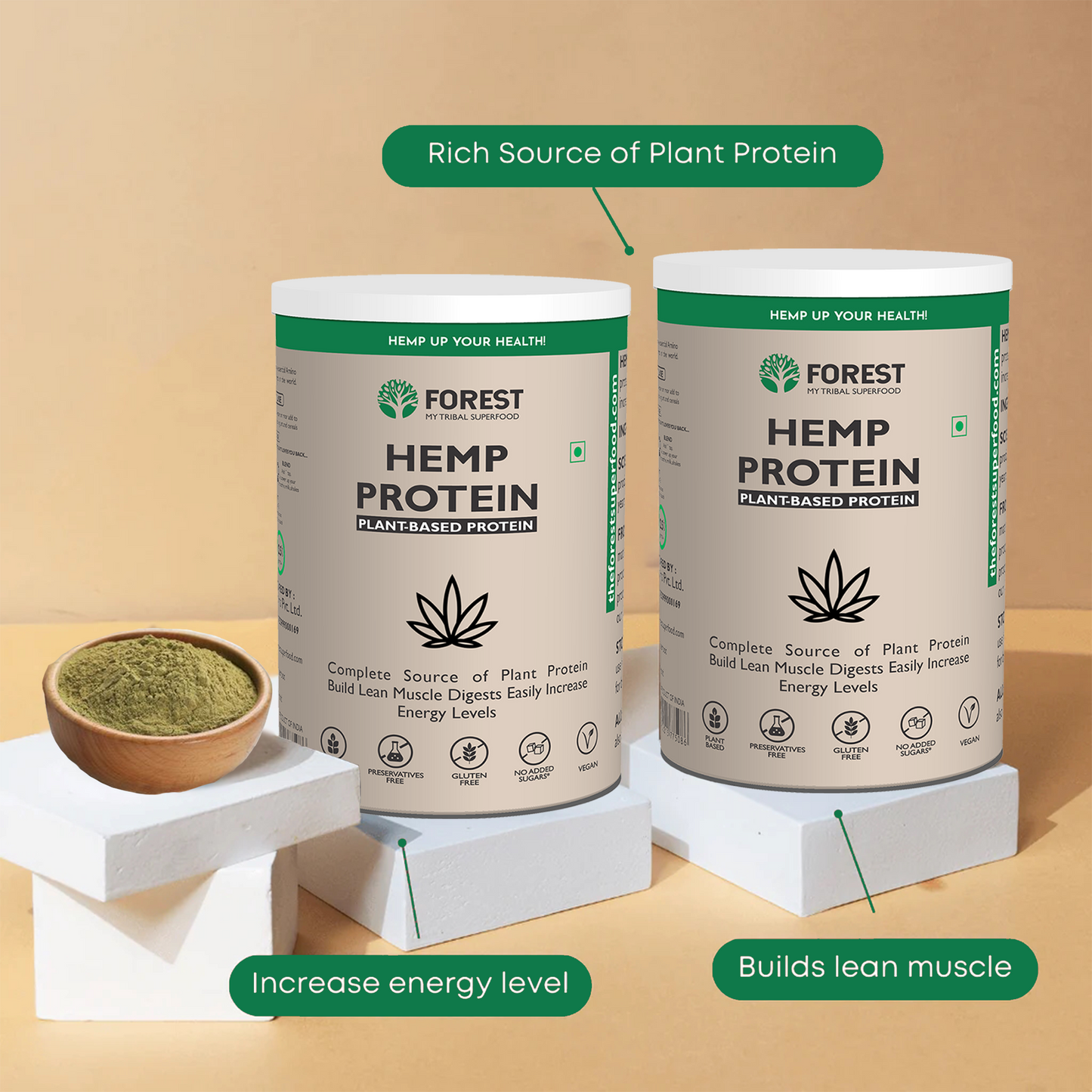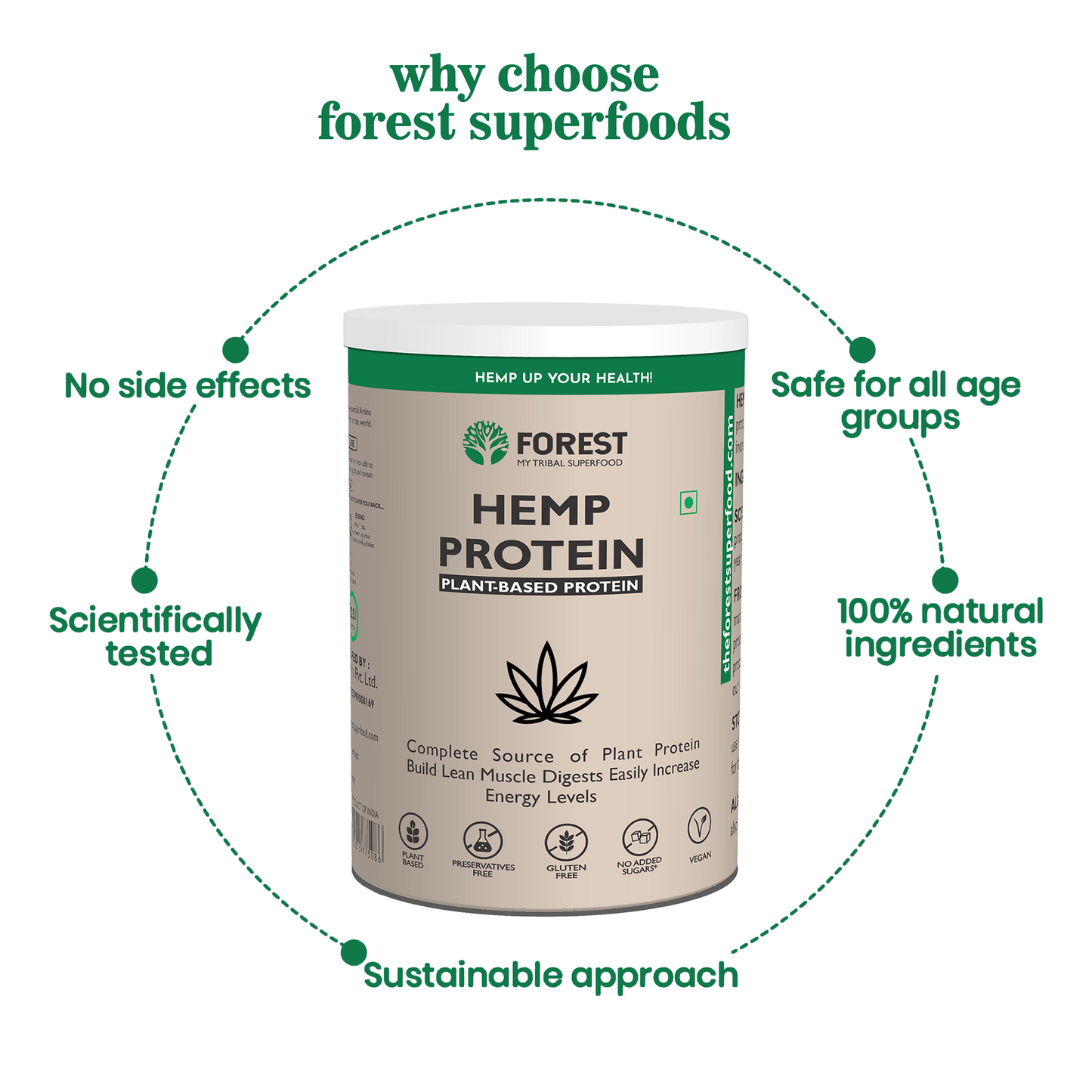 Organic: Hemp seed powder.
Ready in an instant. Just add in water and your meal (if that's your thing). Tastes like smooth, nutty, and earthy.
Frequently asked questions
What is Hemp Protein Powder made of?
Hemp Protein Powder is made by crushing Hemp Seeds into a fine powder. They are famously known to be a green super-food and a power-house of nutrients.
Can I bake with Hemp Protein Powder?
You can add Hemp Protein Powder to your cake, cookie, or bread dough while baking.
Is Hemp Protein Powder safe for kids?
Hemp Protein Powder is safe for kids; however, it is advised to seek the advice of a physician before using them.
Can pregnant women use Hemp Protein Powder?
Hemp Protein Powder is safe to be used by pregnant women since it is nutritious and rich in folic acid; however, please seek medical advice before consumption.
Are the hemp seeds used in this protein powder grown using pesticides?
Hemp seeds do not require pesticides to grow, and hemp is the most sustainable crop grown with ethical and moral farming practices.
We think you'll love these too
Regular price

Rs. 2,880.00

Regular price

Rs. 3,599.00

Sale price

Rs. 2,880.00

Unit price

per

Regular price

Rs. 2,880.00

Regular price

Rs. 3,599.00

Sale price

Rs. 2,880.00

Unit price

per

Regular price

Rs. 2,560.00

Regular price

Rs. 3,199.00

Sale price

Rs. 2,560.00

Unit price

per