Together, these ingredients offer a combination of cognitive support, stress reduction, antioxidant properties, and mood enhancement. They can serve as an alternative to coffee for those seeking a more balanced and sustainable source of energy.
Help balance hormones and support
High in antioxidants with natural caffeine.
Regular price
Rs. 2,560.00
Regular price
Rs. 3,199.00
Sale price
Rs. 2,560.00
Unit price
per
Sale
Sold out
Share
View full details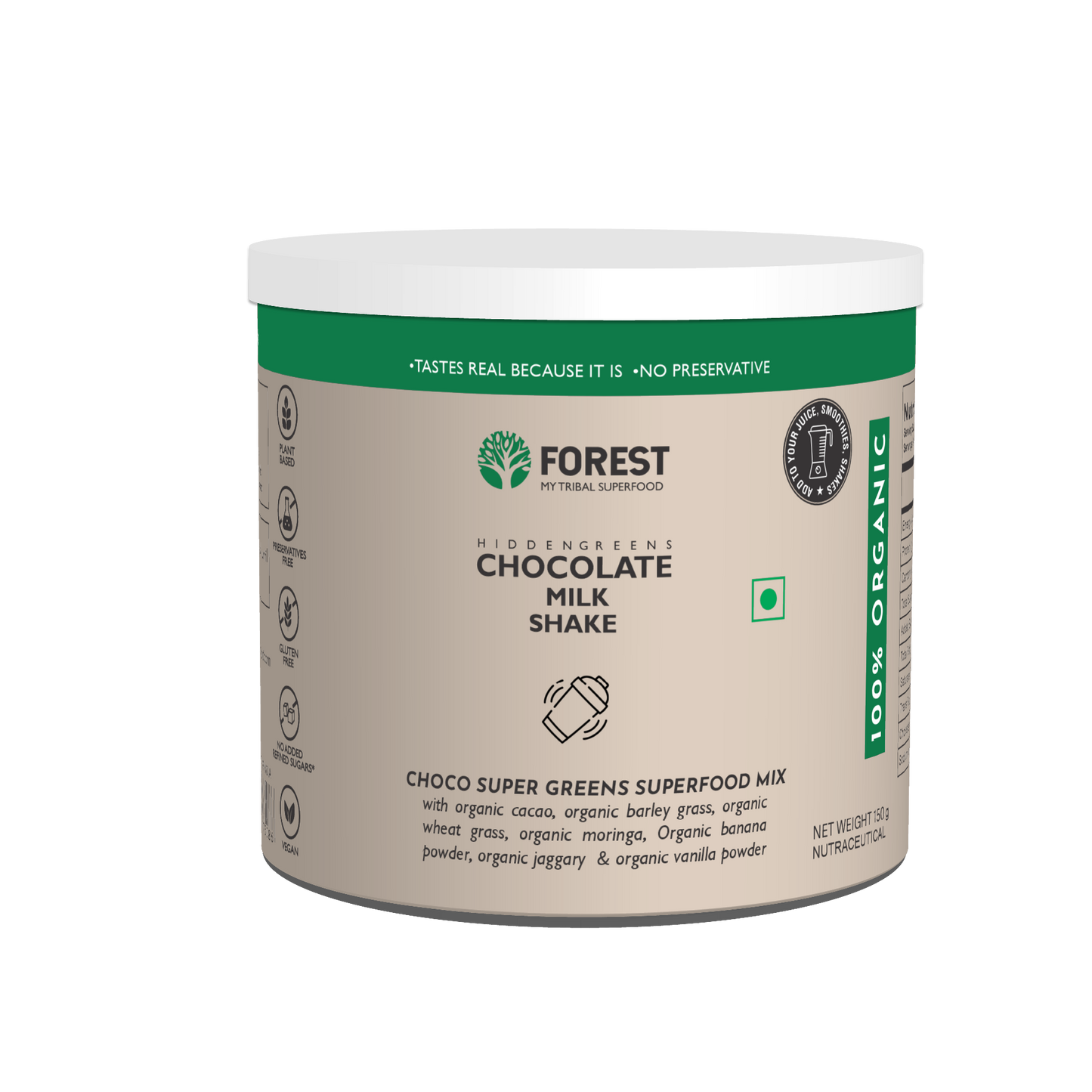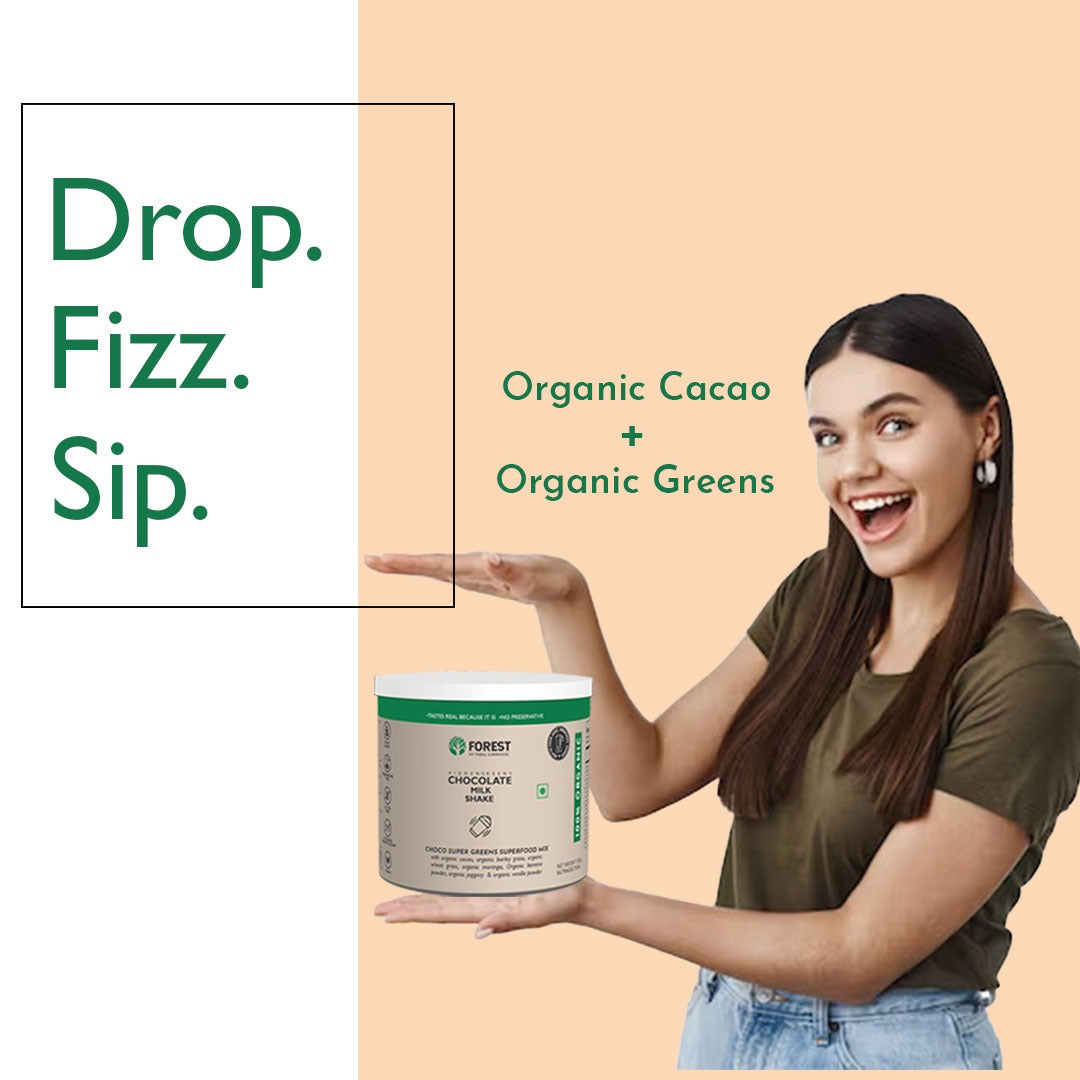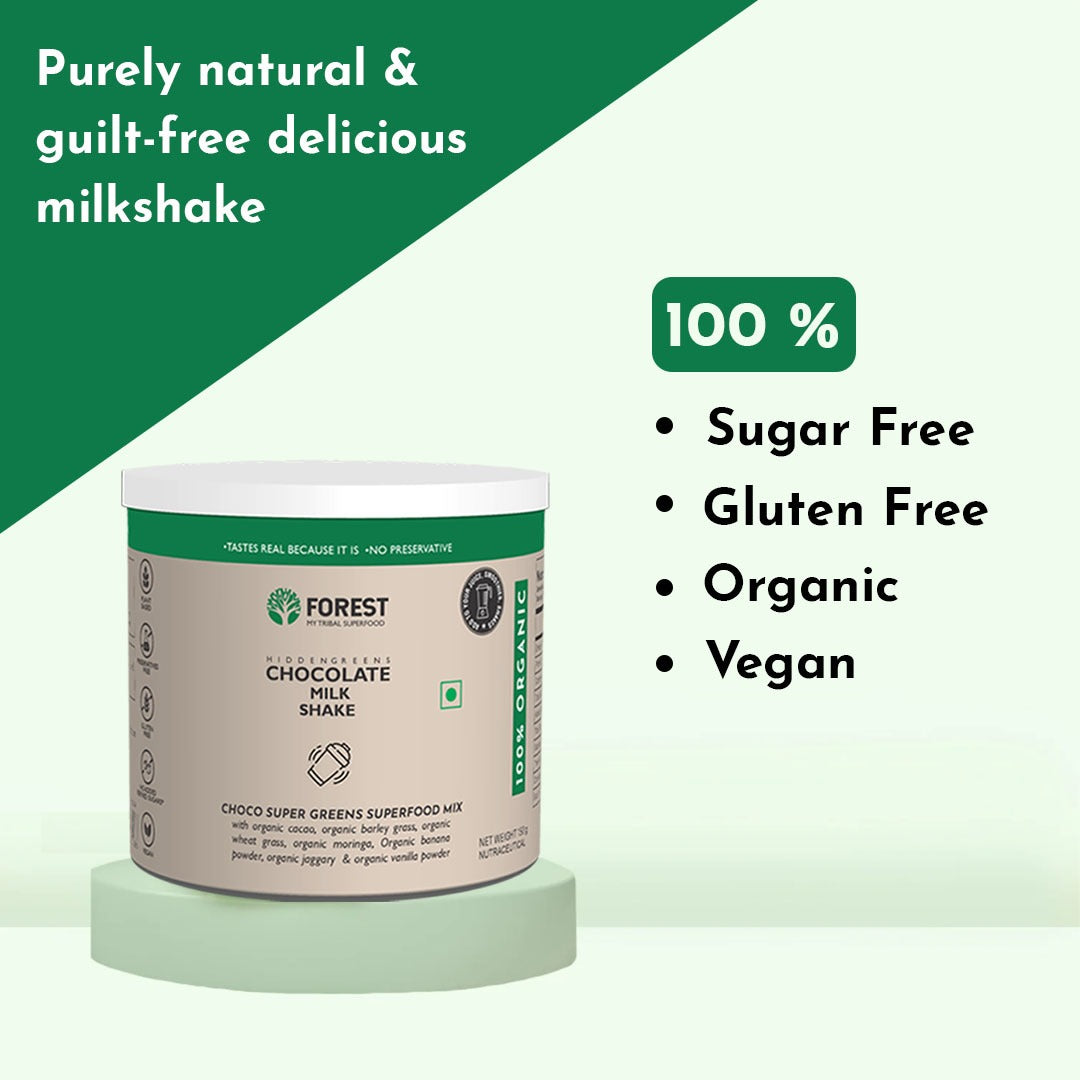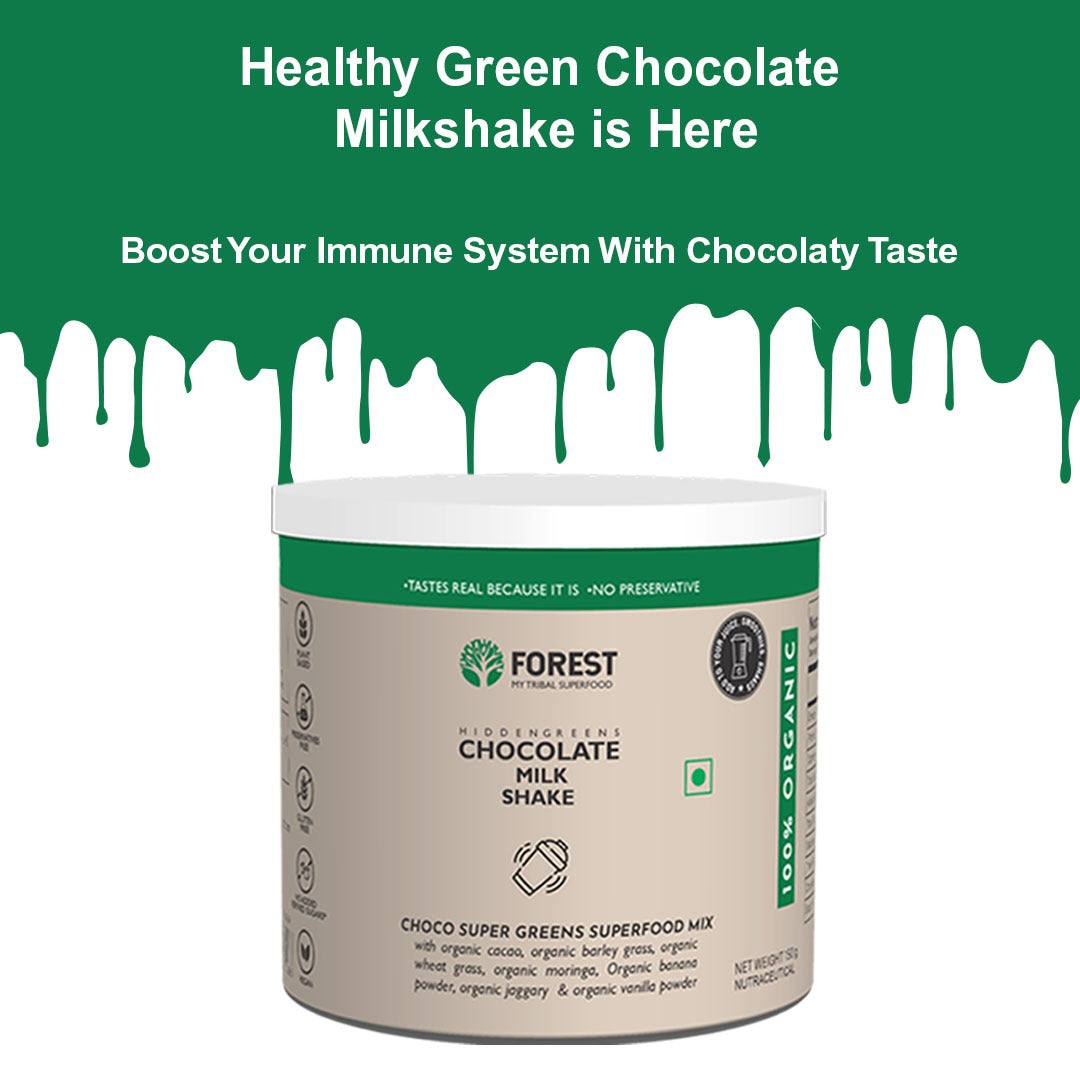 Description

Balance Daily Diet (Micro - Nutrients), Vitamins N Minerals with Organic Hidden Greens Chocolate Milk Shake .

The easiest way to increase your intake of nutritious greens and natural micro-nutrients with all essential vitamins and minerals. One spoonful equals one handful of greens! Organic Barley Grass Powder, Organic Wheat Grass Powder, Organic Alfalfa Powder, Organic Moringa Powder, Organic Spirulina Powder, Organic Chlorella Powder.
How to use

HOW TO USE

Add 1 serving to a glass of water and squeeze a fresh lemon on it.
Blend with avocado, spinach, frozen banana, and fresh coconut water for a nutritious smoothie.
Sprinkle over salad, add to chapati bread, energy balls, or any healthy recipe.
Ingredient

ORGANIC BANANA POWDER

It is rich in vitamins and minerals such as potassium, manganese, copper and magnesium, all essential for the proper functioning of your body. Dried bananas have antiseptic properties and the property of keeping your skin and maintaining the good health of your bones.

ORGANIC WHEAT GRASS

A staple ingredient in most green smoothies and juices, Wheatgrass has earned its superfood label! Within wheatgrass you'll find an impressive dose of vitamins, minerals, antioxidants and essential amino acids. It's the king of cleansing and is great for supporting healthy gut activity.




ORGANIC JAGGERY

Jaggery purifies the blood and cleanses the respiratory tract, the lungs, and also the digestive tract. By eliminating toxins from the body, jaggery also serves as a means to improve general immunity. Selenium, magnesium, and some vitamins with antioxidant properties are present in jaggery.

ORGANIC BARLEY GRASS

Barley grass comes from the Barley Plant. The wheatgrass is harvested before the grain grows, meaning this organic hidden greens chocolate Milk shake is gluten free too! It is rich in protein, fiber and iron – helping aid digestion and boost energy.




Organic Cacao powder

Cacao powder is packed with flavonoids. These nutrients have been shown to help lower blood pressure, improve blood flow to the brain and heart, and aid in preventing blood clots.
Frequently Asked Questions

Q1. How should I take this product?

A1. This product can be mixed with water, juice, or smoothies, and taken once or twice daily. This. It's important to follow the recommended dosage instructions provided by the manufacturer.

Q2. Is this product vegan-friendly?

A2. Yes, this mix of superfood products is vegan-friendly as it is made from plant-based ingredients.

Q3. What are the potential health benefits of this hidden super green?

A. This mix of superfoods is a nutrient-dense superfood that is rich in vitamins, minerals, and antioxidants. Some potential health benefits of consuming this mix of powders include improved digestion, reduced inflammation, increased energy levels, improved immune function, and support for healthy aging.