BRIGHTEN YOUR SMILE DAILY WITH ORGANIC DAILY SHINE! It can support to your oral biome and starts your day with fresh breath
helps remove plaque, bacteria and inflammation.
in this product we ad turmeric to prevent gum disease
It may help reduce plaque formation, fight oral bacteria, and freshen your breath.
Regular price
Rs. 2,199.00
Regular price
Sale price
Rs. 2,199.00
Unit price
per
Sale
Sold out
Share
View full details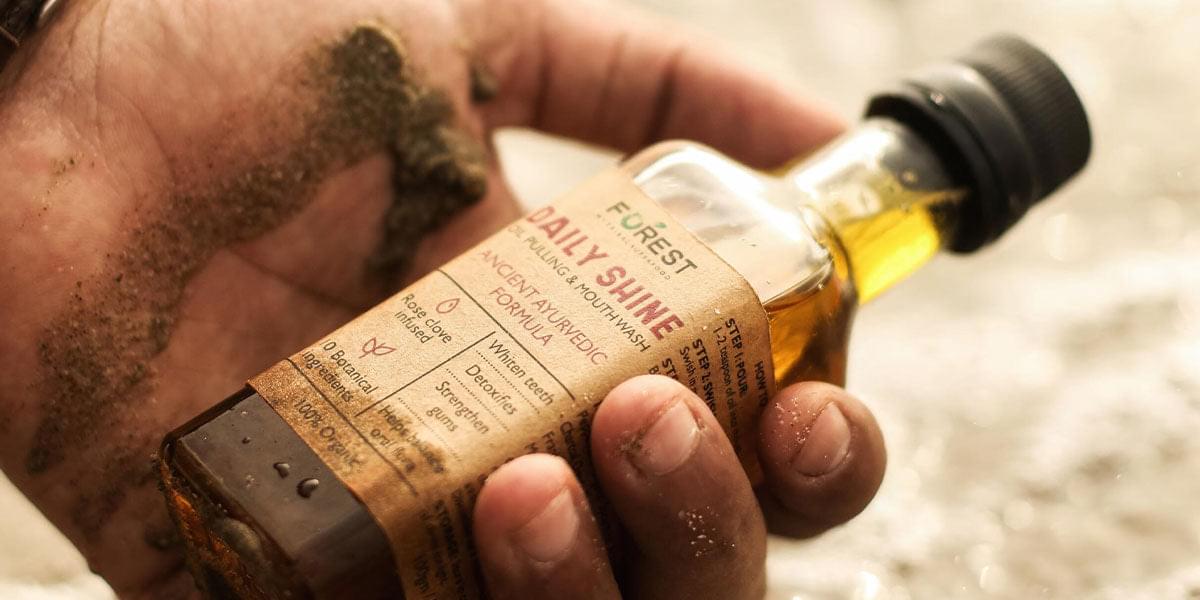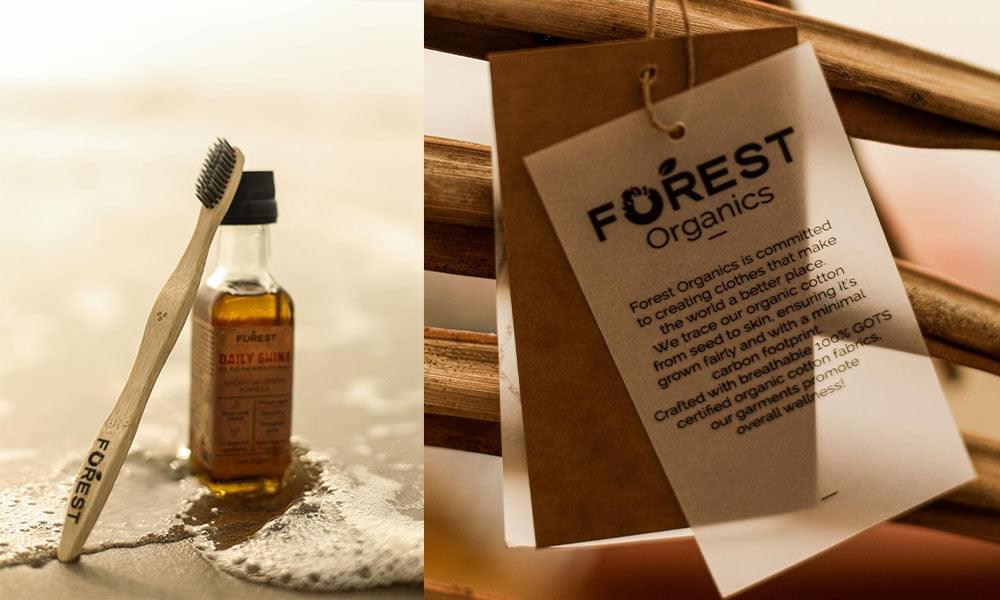 Description

BRIGHTEN YOUR SMILE DAILY WITH ORGANIC DAILY SHINE! Our mouth is the first gateway for our health and is filled with bacterias, most of which are harmless but the mouth being the entrance to both the digestive and the respiratory tract, some of these bacterias can cause disease, if we don't take care of it. Daily shine is designed to give you oral health along with immunity support to lead a healthy life.
How to use

HOW TO USE

Fill the bottle cap or a the wooden spoon with pulling oil.
Swish between teeth for desired time.
Spit into the toilet or trash when finished.
Can be used before or after brushing with the bamboo brush.
follow by tongue cleaning, for complete oral detox.
Ingredient

ROSE OIL

Rose oil may be used effectively to: reduce anxiety, stress, pain and protect against harmful bacteria and fungi.




COCONUT OIL

Coconut oil helps to activate salivary enzymes which absorb toxins such as chemical toxins, bacterial toxins, environmental toxins from the blood and remove them from the body through the tongue.

SESAME OIL

Sesame oil is full of antioxidants. Along with vitamin E and phytosterols, it contains lignans, and sesamol. These compounds help fight free radicals in your body, which may reduce your risk of developing Oral diseases.




PEPPERMINT OIL

Peppermint is known for its cooling and numbing elements which can effectively soothe tooth aches. Research has found that peppermint oil is exceptionally powerful for fighting oral pathogens and killing common bacteria that can lead to cavities and gum disease.

CLOVE OIL

Clove oil contains the active ingredient eugenol, which is a natural anesthetic. It helps numb and reduce pain to ease a toothache. Eugenol also has natural anti-inflammatory properties. It may reduce swelling and irritation in the affected area.




SPEARMINT OIL

Its natural anti-inflammatory and anti-bacterial properties help curb the growth of bacteria in the mouth, further preventing infections. It helps prevent the swelling in connective tissues and reduces bleeding too.

THYME OIL

The thymol in thyme oil is effective at reducing inflammation and infection. According to recent research, thymol's anti-inflammatory and antibacterial properties make it beneficial for oral health.




FRANKINCENSE

Frankincense essential oil has antiseptic properties that make it a natural solution to fighting the bacteria in the mouth that can cause plaque, tooth decay, and bad breath while supporting healthy gums.

EUCALYPUTS

Eucalyptus oil helps prevent plaque buildup on the teeth and gums by attacking the bacteria that cause tooth decay.




MYRRH OIL

Myrrh oil helps to heal inflamed gums (gingivitis), loose teeth & counter  bad breath,

TURMERIC OIL

Turmeric is a well-known anti-inflammatory and antimicrobial herb, making it excellent for oral health. The curcumin in turmeric can prevent gum disease, helps remove plaque, bacteria and inflammation.




TEA TREE OIL

Tea Tree is a natural remedy for bad breath and contains ingredients that diminish plaque. This oil is a perfect ingredient for oil pulling because of its ability to kill off bacteria, diminish tooth decay and relieve bleeding gums.
Frequently Asked Questions

Q: What is the Daily Shine Rose Oil Pulling Kit?

A: The Daily Shine Rose Oil Pulling Kit is a 100% certified organic oral care product designed to support your oral biome and promote fresh breath through oil pulling.


Q: What is oil pulling?

A: Oil pulling is an ancient oral hygiene practice that involves swishing oil in your mouth for a certain duration to help remove impurities and promote oral health.




Q: How does daily shine oil pulling help with oral hygiene?

A: daily shine oil pulling involves swishing coconut oil in your mouth to help remove bacteria, promote oral health and potentially whiten teeth.




Q: Can the kit help with gum disease prevention?

A: Yes, the kit contains turmeric, which is believed to help prevent gum disease due to its anti-inflammatory and antimicrobial properties.




Q: Is the Daily Shine Rose Oi; Pulling Kit suitable for sensitive gums?

A: The organic nature of the kit suggests that it might be gentle on sensitive gums, but individual reactions can vary. Consulting a dentist is advisable for personalized guidance.

Q: Can oil pulling whiten teeth?

A: Oil pulling, including coconut oil, is thought to help whiten teeth by removing surface stains and promoting oral health.

Q: Is the rose oil used in the kit organic?

A: Yes, the Daily Shine Rose Oil Pulling Kit features 100% organic oil pulling.


Q: Can the kit be used at night for oil pulling?

A: Yes, you can incorporate the oil-pulling routine into your nighttime oral care routine.




Q: Can the kit be used alongside regular brushing?

A: Yes, you can use the kit in conjunction with your regular toothbrushing routine for comprehensive oral care.

Q: Are there any before-and-after results for oil pulling?

A: Individual results can vary, but some users have reported positive changes in oral health, breath freshness, and teeth appearance after incorporating oil pulling.












Nice 👍
Daily shine is a great addition to my morning routine it is a easy to use i love the minty fresh taste
Good product
I have tried a lot of teeth whitening products in the past but daily shine is by far the most effective product I love this product
Great products
As someone who struggle with bad breath I was skeptical about trying another oral hygiene products however daily shine has truly made a difference in my oral health
Nice product
I have been using bdaily shine for a few weeks now and have noticed a significant improvement in the witness of my teeth
Love a bit of coconut.
Always on my list. Great product. Nice smell. Perfect for oral health.