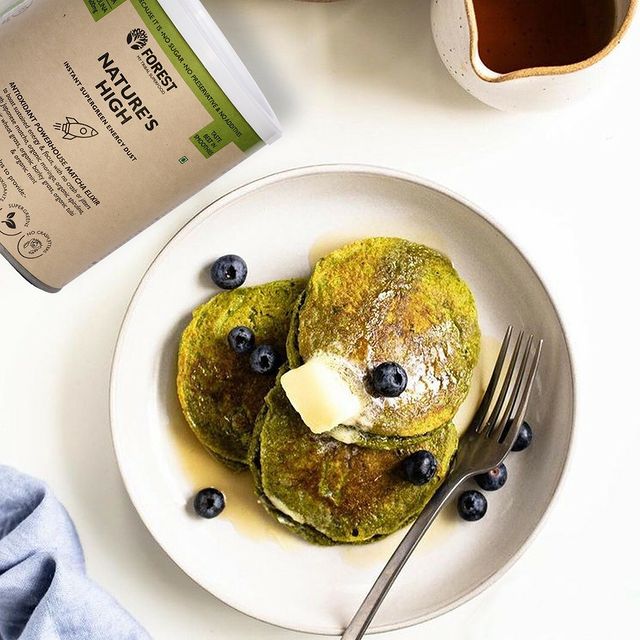 One of the BEST foods ever? Pancakes of course 🥞
How many of you always crave pancakes but never get around to making them and instead settle for cereal🙋🏼‍♀️ i am certainly guilty of that most mornings, but when i came up with this effortless recipe for the perfect protein stack my life was changed🙌🏼👀...
Makes 1 Serving
Recipe type - Breakfast
Ingredients:
- 2/3 cup coconut milk
- 1.5 tsp Nature's high mix
- 1 tsp vanilla powder
- 1 tbsp Raw honey
- Pinch of salt
Directions:
Whisk together all ingredients until well combined allow batter to sit for a minute to thicken.

Meanwhile heat griddle or skillet over medium heat. Lightly brush griddle with coconut oil

Cook pancakes until golden brown and cooked through, flipping once.

Serve with butter, raw honey, berries and a dusting of Nature's high Enjoy!